Are you thinking about Buying a Restaurant, but don't want to be tied down to the day-to-day operations? Or maybe you're already a restaurant owner and are looking to expand your portfolio by purchasing another location. Either way, you may be wondering if it's possible to buy an absentee-run restaurant business.
The short answer is yes, it is possible to buy a restaurant where the owner is not involved in the day-to-day operations. However, there are a few things you should keep in mind if you're considering this type of purchase. Can I own the restaurant without being involved in the day-to-day operations? Is it possible to own an absentee restaurant business? These are questions I hear as a restaurant broker on a pretty regular basis from people wanting a restaurant for their retirement, or they want to keep their full time job and still be a restauranteur. I will say anything is possible, but let's take a look at what to expect as you start searching to become an absentee owner. I owned, operated, and even had absentee restaurants along my journey. Every restauranteur or business operator has their own situations, strengths, weaknesses, and budgets. By examining what it takes to run an absentee restaurant you will be able to make the decision that is best for you.
Operations Must Support an Absentee Owner
The first question to ask yourself is, do you already have "the person" that is going to run or manage your restaurant for you, or are you looking for a restaurant that already has this in place? If your answer is the latter, you should be prepared to pay more as the restaurants that have great management and are already being run in an absentee fashion are going to cost more. They already have the pieces of the puzzle in place. These restaurants for sale have a trained staff, established managers, and are already operating the business.
If you have "the person" do you have systems ready to keep your manager moving in the direction you expect them to? Keep in mind that it is really hard to have someone that will run the business the way an owner would. Speaking from experience, I had some great managers in my years of owning businesses, but it still took a lot of checks and balances to keep it rolling in the right direction. Not all the managers that I thought would be "the person" ended up living up to my expectations. So how can you be sure you have "the person". For me this meant putting in bonuses when the manager met goals for food cost and labor. I even paid secret shopper service for reports to get unbiased opinion of what the service was like, how the food tasted, and how long they waited. These secret shoppers were even directed to ask for a manager to see how a manager would handle a complaint. keep in mind, that even with these systems in place I had to (for my own piece of mind), stop in unplanned from time to time to see with my own eyes how things are going.
The Restaurant Brand Must Support an Absentee Owner
Another question to ask yourself is if the restaurant brand allows for the owner to be absentee. For instance, some restaurant concepts are designed to have the owner be very hands on in the business. For some franchise resales, certain brands require owner/operators. This is often part of a franchise restaurant's buyer prequalification. When you are buying a restaurant, the restaurant broker should outline in their listing information if the restaurant for sale supports absentee ownership. Knowing this, you may want to narrow your search down to find an absentee business for sale, or look for verbiage in the listing headline indicating that the restaurant for sale has an absentee owner currently. For example, "Sub Franchise for Sale Earns $100,000 for Absentee Owner" would be a great listing to inquire on if you want to own an absentee business for sale. On the other hand, some restaurant franchise businesses are perfect for the absentee owner looking to expand their portfolio.
Absentee vs. Semi-Absentee
This leads our next question. As an owner, are you planning to be completely absentee (eg. You live in another state, rarely—if ever—stepping foot in the restaurant), or are you planning on being semi-absentee (eg. you live in the area and visit occasionally to interact with customers or observe operations)? In both instances, you aren't working the business. Many times just having an owner stop in can mean a lot for how the employees work, but also if customers see who you are and can talk to you it becomes a little more personal visit for them as well. This scenario brings it's own challenges. You want to be seen, but you don't want to take the leadership away from your manager, so tread carefully when problems are brought to you.
Absentee Costs and Earnings
Lastly, what are you willing to pay for a restaurant, and what kind of profits are you looking to make from your restaurant? As I said earlier, restaurants that already have the pieces in place are going to cost more money from the start. You will also be paying a manager a decent wage as you are entrusting them to run your business for you. The question then becomes, how much money will be left for you? This will depend on the sales, food cost, labor cost, rent, utilities, insurance, and management. Absentee owner restaurants for sale can be very profitable, but it's important to do your homework first.
Overall there are many questions to answer before choosing to be an absentee restaurant owner. This restaurant broker and former absentee restaurant owner believes that the questions addressed in this blog are among the top items to look at. Once you are sure of your answers, start browsing restaurants for sale.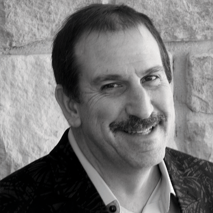 Jeff Marcus, Certified Restaurant Broker®, is the Franchise Partner for We Sell Restaurants in the state of Colorado and Wyoming. Jeff is licensed by the Colorado Real Estate Commission and the Wyoming Real Estate Commission. He has 30 years of restaurant experience, working in independent and franchise concepts. Jeff and his wife Tawnie were a winners of the "Best Independent Marketer Award" competing with over 5,000 other independent restaurants. Jeff says, "Restaurants are in my blood. I get what drives people to fall in love with the restaurant business".