For two years now restaurant owners have maneuvered the trials of a global crisis, from labor shortages to price increases, to overall supply chain slow down. With the restaurant world being among the hardest hit industries, it only makes sense for a restaurant owner to wonder, "Is it a good time to sell my restaurant?" For those restaurant owners tired of the fight, it may be a necessary time to sell and exit the industry. Of course, to successfully sell a restaurant, there needs to be an eager buyer. Despite all the turmoil of the last two years, restaurants are recovering, and aspiring owners are on the hunt for restaurants for sale.
Not only are restaurants selling, but many concepts are also selling fast. Several of our Certified Restaurant Brokers are seeing restaurants launch on the market and land at the closing table in as little as 6 months or less. Hard to believe that's the case? Take a look at just a few of the restaurants that We Sell Restaurants has sold in the last 10 months.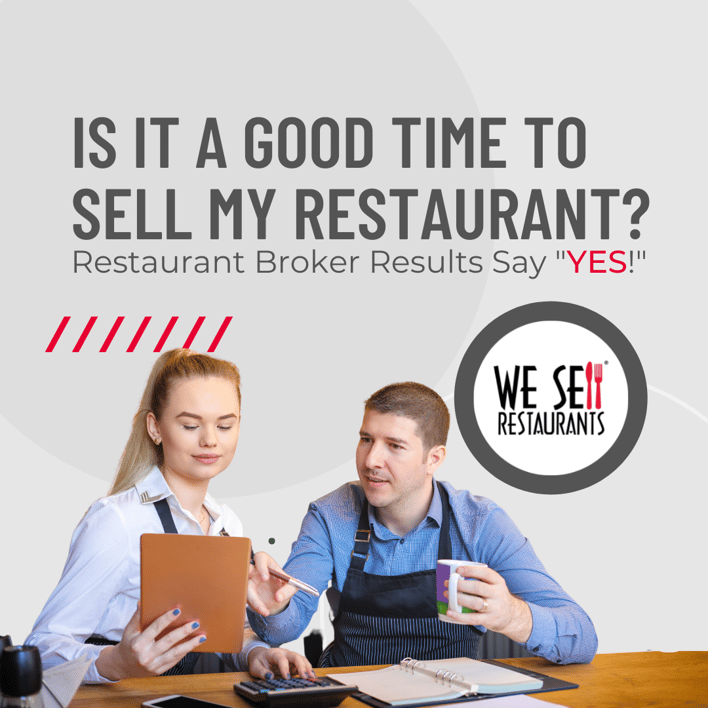 In the Boulder, CO market, Jeff Marcus brought that listing period to a succinct 2 months. 61 days on market was all it took to sell K's Diner and Dogs. Down in Florida, Certified Restaurant Brokers have sold restaurants just as quickly, too. For example, Ken Eisenband sold Empire Pizza Café in less than 6 months, and the buyer, a chef, was able to achieve his dream of buying his own restaurant.
Now, restaurant owners may be wondering "How can a Certified Restaurant Broker help me Sell My Restaurant in such a stressful year? Buyer Angela Landi summed it up quite well in his experience with Ken Eisenband: "The passion [Ken] has cannot be taught, it comes straight from your heart. We are looking forward to a long-lasting relationship with [Ken] and [his] company." Our relationships with franchise brands, buyers, sellers, and lenders have been integral to supporting the restaurant industry through whatever hits it next. After all, our strong suit is connecting eager sellers with aspiring buyers.
In another example, Certified Restaurant Broker® Brittney Gates recently helped Bob Muffler recently sell his restaurant in Florida. He shared, "Brittney Gates was there every step of the way," and "the team at We Sell Restaurants made the process easy, giving us real value for the business and keeping us informed."
Besides independent restaurants, franchise restaurants have also been selling. Franchise Resales are more valuable and have proven their resiliency through a pandemic, making them more desirable. These franchise restaurants with national recognition and brand support are a trusted deal for anyone looking to build their restaurant ownership portfolio—and looking they are! Robin Gagnon has sold countless restaurants for brands like Marco's Pizza, Firehouse Subs, and more. Most recently, she sold a 3 store listing for Marco's Pizza in Georgia (in just one month, nonetheless).
We Sell Restaurants is seeing record-breaking engagement on restaurants for sale with increasing new buyers registering on our website, and more of them inquiring on listings. Our database has reached nearly 100,000 buyers, all hoping to find their perfect opportunity to buy a restaurant. The result? More offers and more restaurants sold.
Our Certified Restaurant Brokers are the only in the nation with the expertise and training to help restaurant owners answer the question "Who can Sell My Restaurant?" With markets across 45 states, these brokers specializing in restaurants for sale are equipped and passionate about guiding sellers to the closing table. Anyone hoping to sell their restaurant and transition to the next season of their life can take receive their FREE restaurant valuation from here and get started in selling their restaurant next.