How to sell your restaurant amid retirement, burnout and economic uncertainty
Restaurant owners are part of a nationwide move to exit small business. A recent survey by online business marketplace BizBuySell found that "28 percent are speeding up their exit timelines." The reasons include retirement (44%), burnout (30%) and economic uncertainty (21%). For restaurant owners, the numbers could arguably be higher.
The baby boomer generation is driving retirement scenarios, with writers coining the phrase "Silver Tsunami" to reflect large numbers of aging Americans turning 65. The count, based on the latest census data, shows approximately 10,000 Baby Boomers are hitting retirement age every single day between now and 2030.
Burnout, the second most common response to the survey, is certainly a factor for restaurant owners who were initially hit by shutdowns and subsequently plagued by persistent recruitment and labor shortages, inflation and supply chain disruptions. Three out of four are only now, three years post-pandemic, settling into what the National Restaurant Association terms "the new normal."
That is why the timing for selling a restaurant, for many, may finally be right. Those holding off, having delayed retirement or focusing on operations, could signal a selling cycle on the horizon that may quickly accelerate inventory and expand the restaurant for sale market.
For restaurant owners, this creates a new set of struggles. Aging baby boomers, having raised children who moved on to other careers, may not have family ready to step into the business. That leaves them without an exit strategy. Some have real estate holdings that could eclipse the value of the restaurant operation itself and most have no idea what the business is worth.
Professionals can assist in assessing the value of a restaurant that varies, but in general, equates to two scenarios for buyers. There is either cash flow on the books or used equipment or property suitable for conversion. In either case, the restaurant has intrinsic value. Owners should always consider selling before closing the doors.
Surprisingly, buyer interest continues to be robust despite the hurdles faced by the industry. The same problems that have been plaguing restaurant owners for the past three years also impact new operators. Resales are appealing since someone launching a concept sees less risk for an established business that has already factored in the increased food costs, delivery fees, labor expenses and more. This can be more appealing than starting a new venture with unknown and projected income and expenses.
Even a restaurant that is not generating positive cash flow holds value in its existing equipment or property. Those attempting to equip a full kitchen or construct a store are still grappling with supply issues, which can delay a launch. For many, purchasing an existing restaurant is more expedient than starting from scratch. Existing leases may also be transferred and assigned at more favorable rates compared to negotiating new agreements. These factors have led to restaurants being sold more quickly than other small businesses for the past year.
Steps in selling your restaurant
Preparing your restaurant to sell to maximize pricing includes getting your books in order. Buyers seeking cash flow rely on the numbers. Financial statements must be available, preferably monthly, and taxes should be filed. The rapid change in economic conditions has buyers seeking up-to-date information to understand the impact to the store's financials.
Put documented processes and recipes together before going on the market. If you are not willing to sell your recipes, you must evaluate what you are selling to a new buyer. Without recipes, and your processes, the new owner is essentially buying used equipment, which is less valuable.
Assess the condition of the store and equipment. Remove any personal items and non-working equipment from the store before listing. Confirm the equipment is in good condition and handle any deferred maintenance. As more businesses come onto the market, buyers will have the upper hand in negotiations. Non-working equipment provides an opportunity to further negotiate pricing during due diligence.
Understand your lease and any option years remaining. Below market rent can be a valuable proposition for buyers, who in most instances can assume the lease. If you are at the end of your term and there is no time remaining, ask the landlord what he is seeking for additional term.
The final step is to seek out someone experienced and knowledgeable in the field of restaurant brokerage. Interview multiple parties and "shop" any would-be broker by inquiring on one of their listings. If there is not follow up, you do not want them representing your store. Ask for references and contact them. Be wary of committing to costly valuation fees or retainers to assist in selling. Many reputable firms provide a valuation as a courtesy prior to listing.
Make sure you understand the restaurant broker's marketing approach to finding buyers. Understand how they will qualify prospects and keep the sale of the business confidential, while at the same time attracting purchasers. If the sale of your restaurant become common knowledge, this can negatively impact your business and employee relationships.
It is rare for businesses to sell immediately. Prepare to spend at least seven to nine months on the market before landing a buyer. If you absolutely cannot wait it out, then selling may not be a viable option. Once you are listed for sale, focus on keeping the business at the same level of success.
Finally, there are legal and financial consequences in the sale of any business. Once you understand the selling price of your business, consult with your accountant to understand the tax significant of any sale and ask your attorney to weigh in on the terms of a purchase agreement.
According to survey data from owners, the impending wave of baby boomer retirements, along with those who postponed entering the market until the "new normal" was established, all signs indicate more restaurants may be available for sale in the coming year. Follow these tips to make sure your restaurant is positioned to create the most successful liquidity event for your exit.
This article was originally written by Robin Gagnon and published by Nation's Restaurant News on May 30, 2023.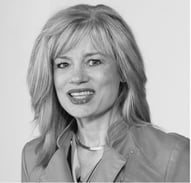 Robin Gagnon, Certified Restaurant Broker®, MBA, CBI, CFE, is the co-founder of We Sell Restaurants, a brand that has carved an unparalleled niche in the industry as the nation's leading and only business broker franchise focused on restaurants. Under Robin's leadership, We Sell Restaurants has grown to 45 states where it dominates the restaurant for sale marketplace, including franchise resales, delivering on the founder's vision to Sell More Restaurants Than Anyone Else. We Sell Restaurants was named one of the most influential suppliers and vendors in the country by Nation's Restaurant News and has earned a position on INC 5000's list of fastest growing privately held companies. Franchisees of We Sell Restaurants surveyed by Franchise Business Review placed it 25th in the nation in franchisee satisfaction.

Robin is the Chair of the Women's Franchise Committee of IFA and is a member of the IFA Board of Directors. She is also an MBA and Certified Franchise Executive (CFE) and has her CBI (Certified Business Intermediary) designation from the International Business Brokers Association. She co-authored Appetite for Acquisition, a small business book award winner in 2012 and contributes frequently to industry press appearing in Forbes, QSR, Modern Restaurant Management, Franchise Update, and others. Entrepreneur has named her to their list of the "Top Influential Women in Franchising."