What characterizes the restaurant buyer? Is it extensive food service experience? Management training? Surely, acquiring a business degree is a must (or not- keep reading!)? After hearing Mike Ruoho's story, the Restaurant Brokers are reaffirmed in the notion that hands-on learning and a strong work ethic are important steps in how to become a restaurant buyer and create your success.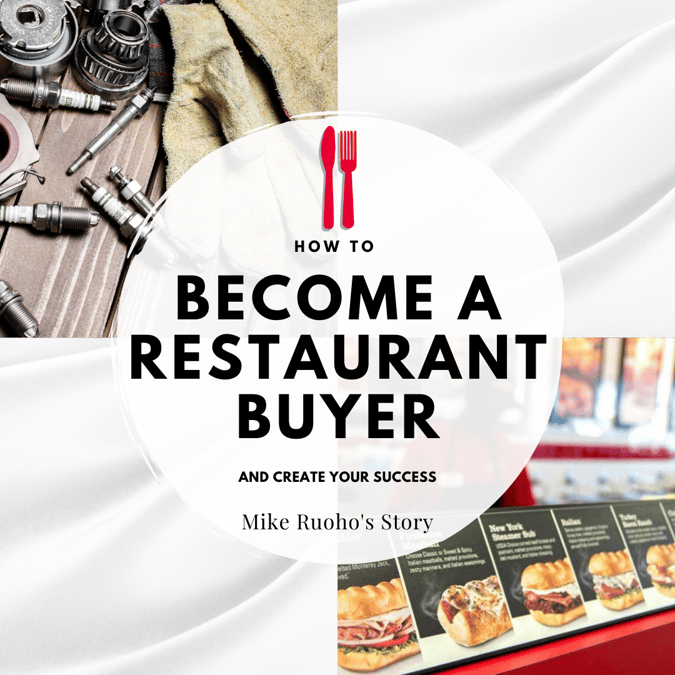 Driving into the Restaurant World
Case in point: Mike Ruoho is a Minnesota restaurant buyer who owns six restaurants and is working on a seventh. His background? Automotive.
That's right—Before he was a restaurant buyer, Mike held 5 ASE (Automotive Service Excellence) Certifications. He has maintained a passion for working on cars since he was just six years old and has operated as an automotive technician and shop manager for several years prior to his restaurant acquisitions.
"I didn't go to school for any of this," Mike shares, "I have an automotive degree, not a restaurant degree!"
Mike's draw to the restaurant industry began when he started his first job at 14 as a busser. His motivation for work was to save enough money to buy his very own cell phone. Mike maneuvered from busser, to shift leader, to general manager, and even a store opener. Now, he is a restaurant buyer who describes the industry in two words: "Exciting" and "stressful."
"It's a unique challenge," he states, "It's different day-to-day."
Where some employees may grow to resent said "unique challenge", Mike envisioned opportunity and calling to be a restaurant buyer.
"It was a path I knew I wanted to go down," he says.
The First of Many
In November of 2018, Mike purchased his first restaurant, officially making him a restaurant buyer. Certified Restaurant Broker Scott Ruby helped Mike buy the Firehouse Subs in Woodbury, MN. Now, Mike owns three Firehouse Subs altogether. All three stores have doubled (one has almost tripled!) their sales prior to Mike's buy, indicative of how his passion for the industry has motivated him to build something successful.
Mike's ambition as a restaurant buyer did not stop there, however. Between 2019 and 2021, he bought three pizza shops and reopened them under a favorite Minnesota brand, Pizza Man. Mike has his eyes set on opening a fourth Pizza Man location in Colorado and is working with Certified Restaurant Broker Chris Gordon to bring the brand west by Christmas. Mike's long-term goal is to reach 50 Pizza Man restaurants.
"My plan is to bring Pizza Man to the national level," says Mike, "I want to bring it to be a franchisor."
The Ultimate Challenge
You might remember seeing We Sell Restaurant co-founder, Robin Gagnon, talk about the staffing shortage in a recent article from QSR. For any restaurant buyer, it can be a challenge to find employees to run your store. However, Mike mentions a variation of that common difficulty.
"The biggest challenge is finding trustworthy employees," Mike states, "We can hire employees, but we can't just hire any employees."
As an operational owner and restaurant buyer, Mike actively spends 50 to 60 hours a week in his restaurants. For him, the ultimate challenge is finding managers who will bring the same work ethic and trustworthiness to the restaurants that he does.
Mike's diversified restaurant buyer portfolio has helped him overcome other challenges as well. With a healthy mix of both independent and franchise concepts, he has empowered himself to approach issues with a different perspective. For example, Mike enjoys the freedom he has with Pizza Man to close the store on the "Big Eight" holidays. Most recently, Mike closed his Pizza Man restaurants on July 4th so that his employees could spend the holiday with their families. Conversely, a franchise restaurant like Firehouse Subs typically remains open for most holidays. Mike brought perspective from his independent concept to work with other Firehouse Subs managers and owners to close their stores on July 4th. It worked. Firehouse Subs, for the first time in its 24-year history, was closed on July 4th, 2021!
Advice for the Aspiring Restaurant Buyer
So, how do you become a restaurant buyer and create your success? Mike offers some tips for the arena.
"Try to build some resources first," he advises, "brokers particularly." He was purposeful about working with our Certified Restaurant Brokers, who offer specialized knowledge of restaurant brokerage that a regular broker cannot.
From working as an automobile technician to becoming a restaurant buyer, Mike has certainly built up a strong library of valuable resources, including his relationship with We Sell Restaurants. He reiterates the experience working with our Certified Restaurant Brokers as a "10 out of 10." (which sounds pretty great to us!)
The Restaurant Brokers are delighted to see this restaurant buyer succeed, and we hope to see his success continue. If you are an aspiring restaurant buyer looking to build resources, our Manual to Buying a Restaurant is a free e-book we provide to help you take your first step towards becoming a restaurant buyer and creating your success!
About Pizza Man
Pizza Man has been a Minnesota brand since 1977. The independent pizza concept is known best for its cheese and toppings. It was made a Minnesota favorite by its signature pizza dough recipe. You can visit Mike Ruoho's Pizza Man locations in Woodbury, Roseville, and Sauk Rapids, MN.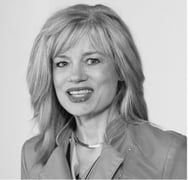 Robin Gagnon, Certified Restaurant Broker®, MBA, CBI, CFE is the co-founder of We Sell Restaurants and industry expert in restaurant sales and valuation. Named by Nation's Restaurant News as one of the "Most Influential Suppliers and Vendors" to the restaurant industry, her articles and expertise appear nationwide in QSR Magazine, Franchising World, Forbes, Yahoo Finance, and BizBuySell. She is the co-author of Appetite for Acquisition, an award-winning book on buying restaurants.