How do you successfully research a franchise? Here are some top franchise statistics to know — and how to read a Franchise Disclosure Document (FDD) to get the franchise research you need.
Investing in a franchise can put you on a path to entrepreneurship and allow you to take charge of your future as a business owner. But, finding the right franchise is not as easy as spinning a wheel for the chance to run a profitable business or drawing the name of a franchise out of a hat. Determining the right franchise for you requires doing the research, establishing goals, and conducting due diligence to be successful.
Franchising 101
Franchising gives business owners the opportunity to invest in a profitable brand without the guesswork. The upfront investment provides access to a business model with a proven track record of success, brand recognition, and the processes in place to get the job done. Franchise owners receive training, guidance, and support. They typically even get assistance with marketing to hit the ground running with their new venture.
With more than 732,000 franchises in the U.S., it's not surprising to learn that one out of every 12 Americans working in the private sector is employed at a franchise or has a job because of a franchise, according to the International Franchise Association. The franchise industry supports 13.2 million jobs in the U.S. and accounts for 3% of the nation's gross domestic product.
The franchise industry is an important player in building local communities through small business ownership. A franchise business model allows community members to open small businesses and help their local area thrive. Research indicates franchises not only provide a service to local residents, but at least 21% purchase their supplies locally, according to a study conducted by Oxford Economics.
While the numbers speak for themselves, franchising is also a practical solution for many entrepreneurs. Not everyone has the time, energy, and inspiration to develop a concept from scratch. Having the ability to open a business with a history of success reduces risk.
Determine Your Goals
Franchises run the gamut from low-investment options to multi-million dollar opportunities. To succeed in franchising, it's important to lay out your goals and expectations. You'll need to ask the tough questions to determine the best business model for your future. Franchising offers work-from-home options, mobile opportunities, and brick-and-mortar locations at a wide variety of price points.
It's also important to outline your financial expectations. Every franchise requires an initial investment, including a franchise fee. Knowing how much you're willing to invest to get your business up and running will help narrow your options and make your decision easier.
FDD is Key to Franchise Research
Luckily, there's a document that provides a guide. All franchise businesses are required to file an FDD with the Federal Trade Commission. The document details comprehensive information and, in cases where an FDD includes an Item 19, franchise profitability for the most recent fiscal year in business. The FDD provides a clear picture of what you can expect as a business owner, as well as all the fees, training, and support required to get started. Some franchises offer a high level of support and training, while others offer limited assistance. Once you determine your business goals, the FDD is an integral tool you should rely on to determine whether a franchise is a good fit.
In addition to laying out the terms of the deal, the FDD provides financial information about existing franchises and the company. Taking a hard look at the numbers will help you hone your business plan and allow you to see if the franchise is on the right track. The FDD will give you background on the company's corporate staff and any litigation the franchise may be facing. Taking time to scour the FDD and asking hard questions is a major stepping-stone to investing in a franchise.
We Sell Restaurants Removes Guesswork
Many potential business owners embark on their franchise journey alone without proper guidance and assistance. If you are contemplating a future in food service, We Sell Restaurants can help streamline your journey. As the industry leader in restaurants for sale, our franchise brokers help restaurateurs achieve their dreams of feeding the community. Our restaurant brokers are knowledgeable, educated, and professional.
Brokers at We Sell Restaurants are a resource for the restaurant and franchise industry, as well as franchisors. For a low investment ranging in price from $70,625 to $105,400, our restaurant brokers get to own a 9-to-5 foodservice business in the $1.3 billion brokerage industry. According to our own FDD, We Sell Restaurants' franchise brokers generate an average gross commission income of $209,292.
If you'd like to find out more about starting a new career as a We Sell Restaurants franchise owner, request franchise info to connect with one of our franchise business consultants.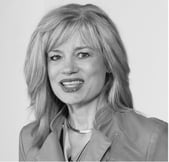 Robin Gagnon, Certified Restaurant Broker®, MBA, CBI, CFE is the co-founder of We Sell Restaurants and industry expert in restaurant sales and valuation. Named by Nation's Restaurant News as one of the "Most Influential Suppliers and Vendors" to the restaurant industry, her articles and expertise appear nationwide in QSR Magazine, Franchising World, Forbes, Yahoo Finance, and BizBuySell. She is the co-author of Appetite for Acquisition, an award-winning book on buying restaurants.