More real estate agents than ever before entered the marketplace starting in 2020 as housing prices soared. According to the Wall Street Journal, the number of realtors even surpassed the number of homes for sale. Now, oversaturation and a slowdown in the housing boom has left many real estate agents pondering about their next steps. Do they return to a corporate career with locked in hours after experiencing the freedom of being their own boss or seek a new opportunity, potentially a franchise business?
The skills gained as a real estate agent may qualify you for any number of alternative careers. After all, real estate agents have proven their ability to negotiate agreements, represent buyers, list properties for sale, farm their listing territory and many other skills that transfer to other careers. All of these skills could transfer to new careers including the ones listed below.
Sales Representative or Account Manager – Capitalize on your skills developed as an agent to foster relationships that lead to product or service sales. Real estate agents understand sales, negotiation, communication, and time-management. These qualities are essential to roles of sales reps or account managers, who work with clients every day to solve their problems.
Sales Concierge – You are organized and know how to keep a deal on track. This is a valuable skill for businesses that conduct deals daily and need an expert to guide the buyer through the close of escrow. Some industries that seek candidates for this type of role include property management companies, automotive dealerships, luxury apartments, business broker offices, insurance companies, and more.
Development Officer – Real estate agents may also transition effectively into development roles thanks to skills in persuasion, networking, and problem-solving. Development officers cultivate relationships with clients and potential supporters and may even plan events. While further industry-specific education may be required, the core skills needed align well.
A Unique Franchise Business - We Sell Restaurants
One alternative career for real estate agents that is uniquely well suited is the We Sell Restaurants Business Broker Franchise. Today, demand for our services in local markets exceeds the number of franchisees on the ground. We are actively seeking candidates with sales experience and entrepreneurial minds to come franchisees of our business brokerage franchise. This opportunity offers high potential earnings while allowing franchisees to achieve work-life balance.
Multi-unit owner Justin Scotto of Charlotte North Carolina says, ""I'm able to spend more time with my kids now, I went from a 70-80 hour work week to about 40 hours." His sentiment is echoed by Scott Ruby who represents the Minneapolis market saying, "My favorite part is being able to do what you love but still have a good quality life." David Whitcomb of Naples Florida shares this about his experience, "It's great being your own boss and the earnings potential is spectacular."
Real estate agents with expertise in negotiations, marketing, and customer service have a leg up on the curriculum required to become a Certified Restaurant Broker® and We Sell Restaurants franchisee. Experience in understanding market dynamics and client needs are invaluable when determining the value of existing restaurants.
A key element of business brokerage for restaurants centers on negotiation skills. These skills allow real estate agents to seamlessly transition from residential real estate to the commercial environment, assisting with lease negotiations, valuations and more. In addition, relationships and trust built with clients over the years give real estate agents seeking alternative careers a head start in establishing credibility for your services. Just as you once helped families find their dream home, you now guide restaurant buyers in finding their new location.
Restaurant Brokerage is in Demand – Unlike real estate, the demand for restaurant brokers in the market today is both strong and growing. We Sell Restaurants franchisees closed an average of 14 transactions in 2022 earning an average of $350,912 in gross commission income. According to the U.S. Bureau of Labor Statistics, the mean annual wage for a real estate agent was only $65,850 last year.
Restaurant brokerage is also booming as Baby Boomers transition for business ownership. Termed, the "Silver Tsunami," estimates show that 10,000 Baby Boomer restaurant owners are retiring every single day from now until 2030. They need guidance and resources in selling their restaurants. While the pandemic put plans on hold to sell for some, it's now creating an accelerated trend as more restaurant owners look to sell. These restaurant owners need an expert to help them cash out and retire from the business. We Sell Restaurants franchisees are just such an expert for their market.
Launch Your New Career in an Award-Winning Franchise Business
You can open your We Sell Restaurants franchise and hit the streets in as little as 60 days after signing the franchise agreement. No more competing in a supersaturated marketplace to sell houses, instead you can tap into a business brokerage niche with growing demand.
High Franchisee Satisfaction – We Sell Restaurants has been recognized as a Top Franchise in overall franchisee satisfaction by an independent third-part research firm, Franchise Business Review. Feedback from our franchisees distinguished this unique career opportunity as among the Top Franchises Culture, Most Innovative Franchises, and Top Low-Cost Franchises. Most importantly, 100% of our franchisees say they would recommend the We Sel Restaurants Franchise Opportunity to a friend.
More About the We Sell Restaurants Franchise Business
We Sell Restaurants is the nation's only business broker age firm specializing in restaurants for sale. It is a vibrant and innovative company that operates in 45 states nationwide and delivers on the founder's vision to Sell More Restaurants Than Anyone Else. PERIOD. With top-flight experience crafted over decades of selling restaurants, along with previous expertise working in small businesses and in senior leadership roles for a Big 5 Accounting firm and a major Fortune 100 company, We Sell Restaurants leadership has deep financial, branding and marketing experience in restaurants, and small and big business. This collective experience allowed them to take the fragmented brokerage market and build a specialized practice for selling only restaurants with a systemic approach never before seen in the industry.
If you are ready to transfer your skills as a real estate agent to a new career with greater industry demand and higher average earnings, then request more information about the We Sell Restaurants Franchise Opportunity today.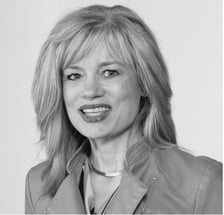 Robin Gagnon, Certified Restaurant Broker®, MBA, CBI, CFE, is the co-founder of We Sell Restaurants, a brand that has carved an unparalleled niche in the industry as the nation's leading and only business broker franchise focused on restaurants. Under Robin's leadership, We Sell Restaurants has grown to 45 states where it dominates the restaurant for sale marketplace, including franchise resales, delivering on the founder's vision to Sell More Restaurants Than Anyone Else. We Sell Restaurants was named one of the most influential suppliers and vendors in the country by Nation's Restaurant News and has earned a position on INC 5000's list of fastest growing privately held companies. Franchisees of We Sell Restaurants surveyed by Franchise Business Review placed it 25th in the nation in franchisee satisfaction.

Robin is the Chair of the Women's Franchise Committee of IFA and is a member of the IFA Board of Directors. She is also an MBA and Certified Franchise Executive (CFE) and has her CBI (Certified Business Intermediary) designation from the International Business Brokers Association. She co-authored Appetite for Acquisition, a small business book award winner in 2012 and contributes frequently to industry press appearing in Forbes, QSR, Modern Restaurant Management, Franchise Update, and others. She has appeared on The TODAY Show as a restaurant expert and Entrepreneur Magazine has named her to their list of the "Top Influential Women in Franchising."