If you are considering Selling a Restaurant, examine these five reasons and learn why 2023 might be perfect timing to put that business on the market.
Timing
Each year, restaurant owners waffle on whether it is a good time to sell. Timing the market is difficult, particularly with the residual effects of the pandemic on some seller's mind. If you read the economic news, you might also have some incorrect assumptions. After all, inflation is up, interest rates are high, labor is tough and consumer spending is softening. That may have owners assuming that restaurants aren't selling in this market. Don't rely on your instincts.
Here's the real data. In 2022, restaurant transactions jumped 20 percent over the prior year outpacing small business acquisitions by a four to one margin based on reporting by BizBuySell, the nation's largest business for sale marketplace. For market leaders, We Sell Restaurants, the picture was even better, as the brand outpaced BizBuySell's reported gain for all brokers in transactions by performing 45.4% ahead of the prior year in units sold.
Thus, if you are looking for a reason to sell your restaurant in 2023 and have been holding off based on fear over items like supply chain, labor or even the lingering effects of the pandemic, you may be selling your opportunity short. Buyers are active, engaged and purchasing restaurants.
Pricing
The expected pricing obtained for your business is always a reason to pause if you want to sell your restaurant. That may not be a fair comparison either since median selling prices in 2022 traded 14% higher than the previous year. The median sales price for a restaurant nationwide in 2021 was $220,000 and the number increased to $249,000 in 2022. Does that mean your store is worth $249,000? No, but it means that on average, selling prices exceeded the prior year.
To get an accurate estimate of your restaurant's value, contact one of our Certified Restaurant Brokers. Educate yourself and read this article on "How to Accurately Calculate the Value of a Restaurant Business." We share what goes into the model for pricing a restaurant and explain terms like Owner Benefit and Seller's Discretionary Earnings.
If you are a franchise restaurant, the place you probably do not want to go is to existing franchisees of the brand. Why? They are significantly less likely to pay full market value for the brand. They often present lower offers based on their history of the business and knowledge, that as an approved franchisee, you may want a quick deal. Time is important but so is money. Consider both when selling your restaurant in 2023.
Lending
You may also assume that 2023 is not a good time to sell your restaurant since interest rate increases are costing buyers more on every front. Lending costs up front are more expensive and debt service increases with higher interest rates.
While all of these are true, it does not make lending any less prevalent, it simply makes it more costly. If you want to sell your restaurant in 2023, there are ways to navigate through the current higher interest rates. Strategies include some form of owner financing, or a seller note at a lower interest rate so that the buyer still experiences a blended interest rate comparable to several years ago.
Seller financing is always an option when you have no debt on the business and are willing to carry the risk. If you want to sell your restaurant in 2023, it may be worth it to finance part of the deal if the buyer puts a down payment of a significant amount. You can protect yourself from losing the amount due to you by working with an attorney. He or she can structure the deal with a promissory note. In addition, buyers should be subject to a personal guaranty, and you can place a lien on the furniture, fixtures, and equipment. All of this allows you to take the restaurant back if the buyer should fail to meet the loan payments. All of this are part of the executed documents prepared by the closing attorney.
Personal Reasons
Overall, the reasons to sell your restaurant in 2023 may be very personal. You may no longer enjoy running the restaurant or have a health issue that prevents you have working as many hours as you once did. You may find that business is not as profitable today, and while a few years ago, this just meant tweaking the menu, you aren't ready to do the heavy lifting to make the changes today.
These personal reasons are not going to subside or improve over time, and all have the potential to get worse. The restaurant industry is an intensely personal one, requiring strong commitment. Mark Twain famously wrote, "Find a job you enjoy doing, and you will never have to work a day in your life." If this used to be how you approached the business, but your motivation has changed, it's time to look at an exit strategy.
Financial Reasons
One of the most important reasons to sell your restaurant in 2023 may be financial. Some restaurant sellers approach us because they want to retire and have a nest egg from the sale of the business to support their new lifestyle. Others have a new business plan to fund and want cash from their current business to take the next step.
Other financial reasons to sell your restaurant in 2023 may be related to the business performance. If the sales have slid while costs have gone up, each day of continued operations can be increasing debt for the operator. A failing business for one restaurant owner could be a success under a new concept. Since supply chain issues have not resolved entirely in the U.S., a fully equipped restaurant, whether it is earning money today is still a valuable asset for sale.
2023 is Still a Good Time to Sell Your Restaurant
These five reasons demonstrate why 2023 is still a good time to sell your restaurant. If you would like to know what your restaurant is worth in today's market, reach out to the experts at We Sell Restaurants for a free evaluation of the business.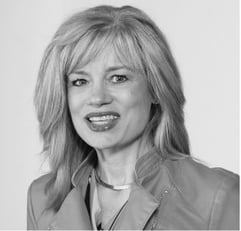 Robin Gagnon, Certified Restaurant Broker®, MBA, CBI, CFE, is the co-founder of We Sell Restaurants, a brand that has carved an unparalleled niche in the industry as the nation's leading and only business broker franchise focused on restaurants. Under Robin's leadership, We Sell Restaurants has grown to 45 states where it dominates the restaurant for sale marketplace, including franchise resales, delivering on the founder's vision to Sell More Restaurants Than Anyone Else. We Sell Restaurants was named one of the most influential suppliers and vendors in the country by Nation's Restaurant News and has earned a position on INC 5000's list of fastest growing privately held companies. Franchisees of We Sell Restaurants surveyed by Franchise Business Review placed it 25th in the nation in franchisee satisfaction.

Robin is the Chair of the Women's Franchise Committee of IFA and is a member of the IFA Board of Directors. She is also an MBA and Certified Franchise Executive (CFE) and has her CBI (Certified Business Intermediary) designation from the International Business Brokers Association. She co-authored Appetite for Acquisition, a small business book award winner in 2012 and contributes frequently to industry press appearing in Forbes, QSR, Modern Restaurant Management, Franchise Update, and others. Entrepreneur has named her to their list of the "Top Influential Women in Franchising."