When it comes to restaurant franchise resales, there are several things a brand should be doing to set a course for success. Here are some tips developed from a panel discussion hosted at the International Franchise Association conference in 2020. These time tested methods can serve as your brand's checklist of items in gauging the operational and strategic readiness of your program to handle transfers, a natural outcome of system sales.
Know Where You're Going
Every successful brand needs a goal. Not only should your restaurant franchise resales program have a clear vision, but that vision should be written and communicated clearly across all levels of the organization. Whether they are in development or the C-Suite, everyone should know the brand's goals and expectations for transfers.
Do you want to see succession plans in place for every unit? If so, that must be part of the vision that part of every Franchise Business Consultant's training and ultimately store level conversations. Do you have a point where operations are failing that you must step in when stores are struggling? That may lead to a transfer discussion and should be anticipated with clear training and talking points for your operations team.
The goal for transfers sets the tone for your franchise system years down the road. Handled correctly, a well thought out vision reduces the units that go dark and upgrade failing franchisees to more engaged principals. A strong brand will encourage these discussions to stay on track for success.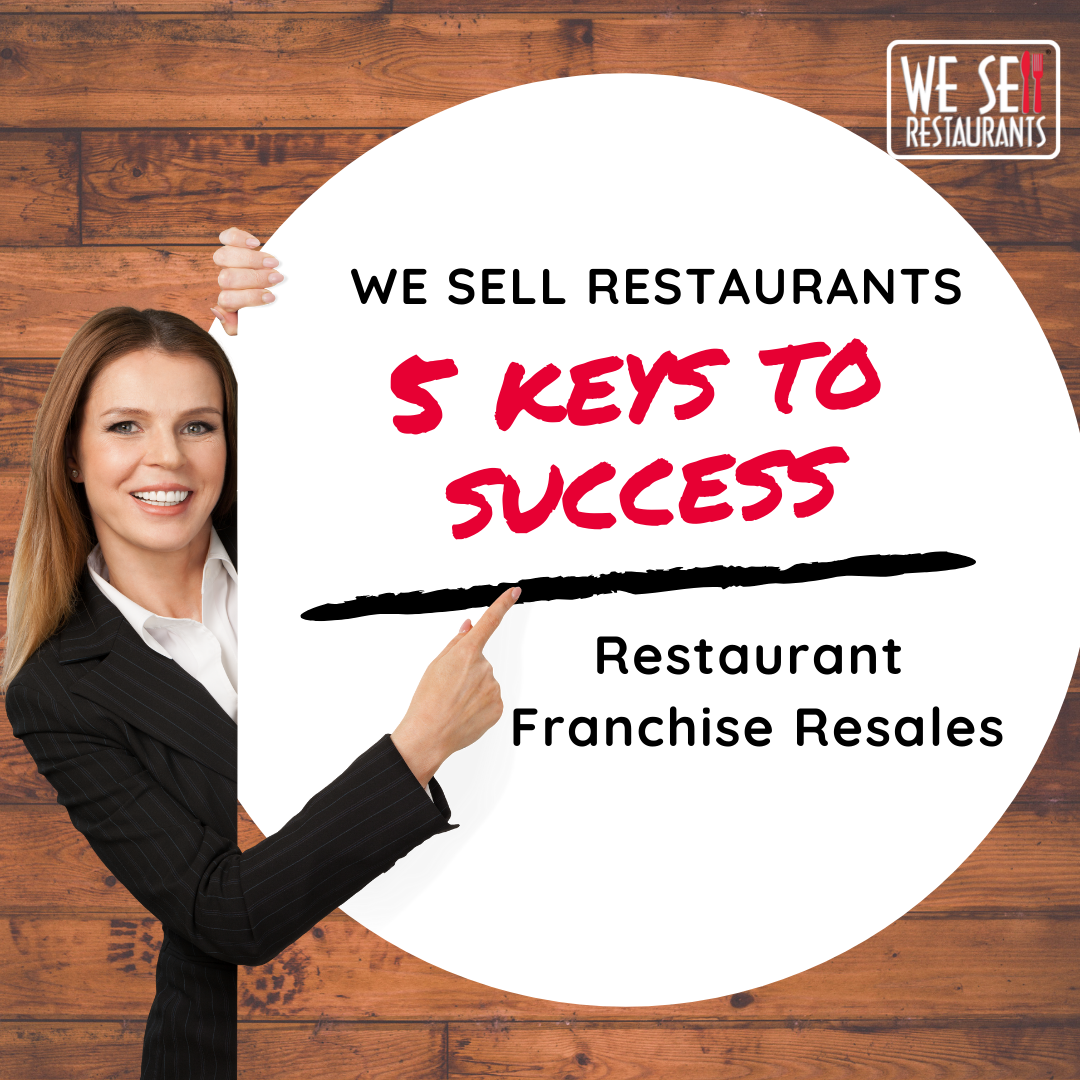 Find a Formalized Broker Program
After you develop a sturdy goal and clear strategy, the next step is to evaluate how you handle the actual restaurant franchise resales. A formalized broker program can provide informed business intermediaries that are experts at handling your brand's resales. For example, We Sell Restaurants provides expert assistance to brands in their unit transfers. A formalized broker program will keep your transfers smooth and the franchise system on track.
A trusted player will understand your requirements and candidate's qualification, vetting them before they ever arrive with a purchase agreement. In many cases, they know as much about your culture and your performance as your internal sales associates. They will be familiar with your royalty and marketing fee structure along with transfer fee charges. They will be up to date on training requirements and discovery day timing. They become a trusted outsourced part of your team.
The difference between using a third party resource versus your development team is in how the opportunity is sold. Restaurant franchise resales are valued and sold on actual performance, not estimates or information from your Item 19. A trusted and confident resource will have lending partners, valuation methodologies and expert advisors to guide the process carefully to success.
Trust Your Legal Department
Your legal department should weigh in on transfer strategies. Their job is to identify and review all the necessary items during a transfer. This includes the FDD disclosure, purchase agreements, any lease riders required as part of an assignment and assumption and ultimately the franchise transfer document. The legal department should be adept at communicating and assisting in the transfer process to be sure there is strict compliance to protocols to transfer any restaurant franchise resales.
The legal department should also be part of any discussions about pricing guidelines provided by the brand or its FBC (Franchise Business Consultants). It is rare that the legal team will allow valuation work to be done outside of a third party resource to minimize any risk to the brand about financial representations.
Supply and Support
Does your team know their role in transfers? A strong franchise system will have an operational support plan in place outlining training requirements, timing, onboarding, and more. This plan may look very different for restaurant franchise resales versus your new unit checklist. It is wise to work with an experienced resource to develop these checklists and plans. Trying to use the same checklists and system to onboard a new unit versus transfer an existing one leads to confusion with franchisees, vendors and even the employees at store level.
You will want to understand what training is necessary to transfer a store including whether existing staff is sufficient. You will need to determine whether restaurant franchise resales will require training of the new owners prior to closing (most follow this path) or after closing (generally only on simple concepts, like yogurt or ice cream). The type of support you provide on this transfer will set the tone for your relationship with your new franchisee, so it is best to have these items squared away.
Establish a Standard Across Franchise Units
When entering restaurant franchise resales, you want to replicate the brand's values, service, and experience for candidates buying existing stores in the same way you handle new franchisees. In terms of qualifying candidate, you may change some portion of the protocols, for example, net worth and liquidity requirements. It is not unusual to see a brand modify their net worth or cash liquidity requirements for transfers since a store is already built, operating and in many instances, already has established cash flow.
The C-Suite and development team should work together to establish requirements for new owners. What are the financial requirements on a transfer candidate? What experience will qualify him for multi-unit acquisitions if a trained team is in place and operating well?
Setting a well thought out standard across franchise units and communicating this to development, operations and marketing will set the stage for success. Employ these five vital strategies to ensure your restaurant franchise resales are a valuable way to attract new talent and retain units within your brand.
If you are a restaurant franchise system preparing to enter resales, contact the Restaurant Brokers at We Sell Restaurants to see how we can provide support to your restaurant franchise resales program.
We Sell Restaurants is the nation's largest business broker franchise focused exclusively on the sale of restaurants, with 20 years of experience in helping buy, sell and lease hospitality locations. We Sell Restaurants and its franchisees have sold thousands of restaurants across the county and maintain a listing inventory of more than $130 million online at their powerhouse restaurant for sale marketplace, including independent and restaurant franchises for sale. We Sell Restaurants is offering franchise opportunities for their brand in select market areas. For more information, visit www.wesellrestaurants.com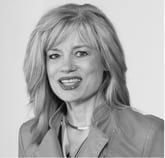 Robin Gagnon, Certified Restaurant Broker®, MBA, CBI, CFE is the co-founder of We Sell Restaurants and industry expert in restaurant sales and valuation. Named by Nation's Restaurant News as one of the "Most Influential Suppliers and Vendors" to the restaurant industry, her articles and expertise appear nationwide in QSR Magazine, Franchising World, Forbes, Yahoo Finance, and BizBuySell. She is the co-author of Appetite for Acquisition, an award-winning book on buying restaurants.