Ready for a great opportunity? Restaurant buyers searching for their next store can fulfill two dreams at once! First, find your ideal location and put it in contract with the Restaurant Brokers and second, get a big break on TV to promote your new venture. If you are in the market for a mom and pop location and are willing to be filmed for your search, this could be a great opportunity.
We Sell Restaurants and we would be thrilled if one of our restaurant buyers was part of the program. The new series hasn't begun to film but they are beginning to cast for this new TV series airing on CNBC.
Aspiring restaurant buyers waiting for a big break and still searching for the ideal location, are perfect for this opportunity. The upcoming national television series is looking for aspiring entrepreneurs in South Florida who are in the market for buying a restaurant. Great stories about those starting over, working together as a family to buy a business, or moving from corporate America to fulfill their dream of buying a restaurant all make for great TV. Be ready to share your store to capture a spot on this new series.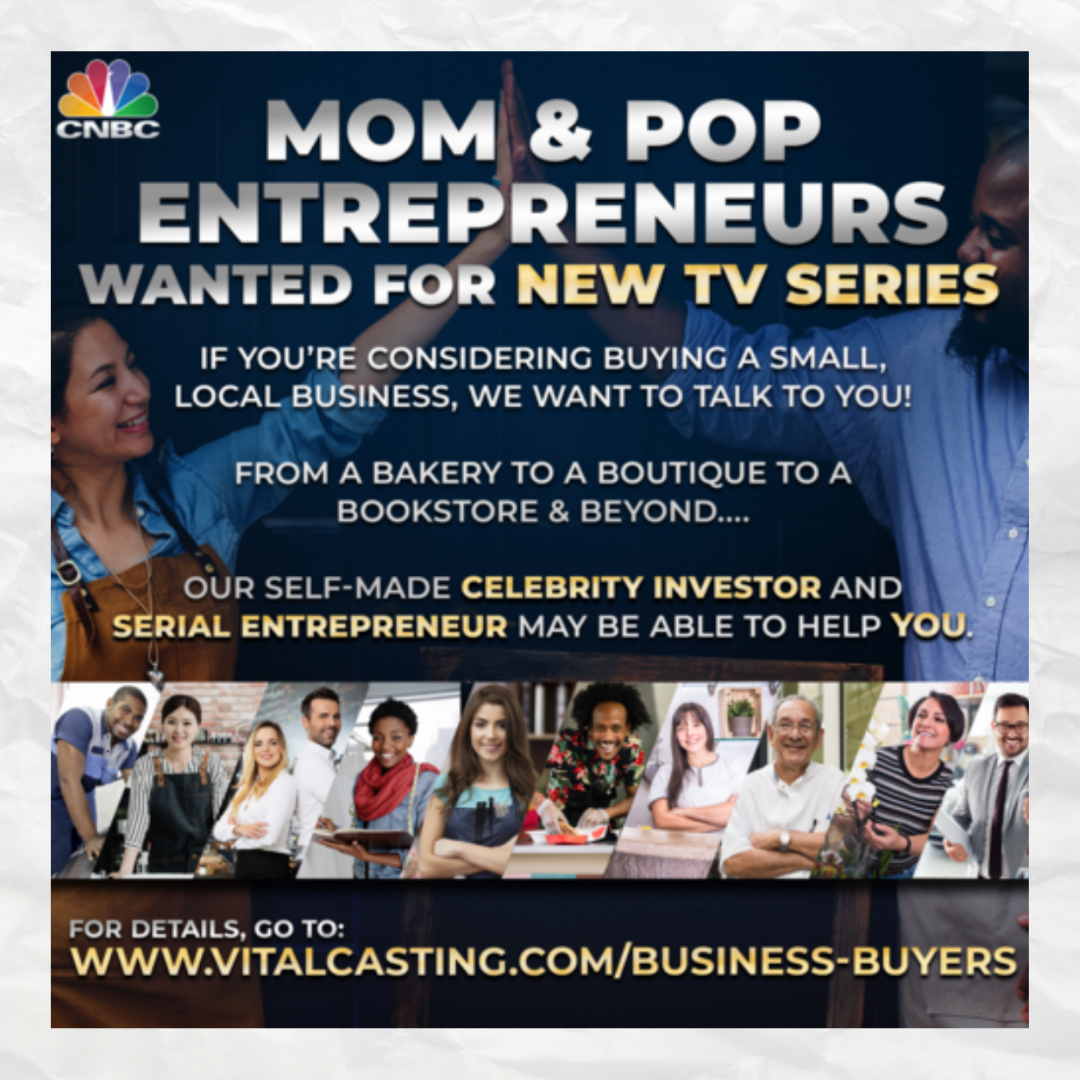 The plot is reminiscent of the wildly popular House Hunters from HGTV. According to those casting the show, restaurant buyers will look at three properties. Then you will select the perfect opportunity all while being filmed for national TV. Buying a diner? Considering a bakery? Think Pizza is your slice of the pie? You might be perfect for this casting call.
Restaurant Buyers interested in this new show from CNBC should apply at this link. Don't delay - get your information to the casting directors as soon as possible!
They aren't just interested in restaurant buyers, but we know that stores about the food industry are the most interesting and impactful. They make for great TV! Keep us posted on your success. We will be waiting to hear if you are selected! Be sure to share this article with your entrepreneur friends and other restaurant buyers who may also be interested.