If you are looking at Buying a Restaurant, there are two main options – buying an existing location or investing in a new franchise. Each option has its own advantages and disadvantages.
When purchasing an existing restaurant, it usually has an established brand name and customer base. The space may be already outfitted with the necessary kitchen equipment, furniture, and décor. This type of purchase is typically less expensive than buying a franchise because you are not responsible for the cost of building out a new space or paying franchise fees. However, the existing restaurant may have ongoing concerns and come with risks such as outdated equipment that may need to be replaced or repairs required to bring it up to code.
Starting a new franchise requires more upfront costs, but it can be less risky in some ways. You are taking a brand that is already established and has a successful track record. You will also benefit from marketing campaigns and sometimes even discounts on equipment purchase for being part of the chain. There is a potential to make money quickly, since you don't have to take the time to build customer loyalty or make improvements to an existing space. However, franchise fees can be expensive and there may be contractual obligations that you must meet in order to remain part of the chain.

Let's take a look at the main advantages and disadvantages to consider when deciding whether to buy a new franchise or an existing location:
Advantages of buying a new franchise:
• You may have more control over the location and layout of the business.
• You may receive more support and training from the franchisor, as they want to ensure the success of their new franchisees.
• You may be able to negotiate a better deal with the franchisor, as they may be more willing to make concessions to attract new franchisees.


Disadvantages of buying a new franchise:
• The initial investment may be higher, as you may need to pay for the cost of setting up the business, such as construction and equipment.
• It may take longer to start generating revenue, as you will need to build up a customer base from scratch.
• There may be more uncertainty and risk involved, as you are starting a business in an untested market.


Advantages of buying an existing location:
• The initial investment may be lower, as the business is already up and running.
• You may be able to start generating revenue more quickly.
• You may have access to an established customer base and a proven business model.
Disadvantages of buying an existing location:
• You may have less control over the location and layout of the business.
• You may not receive as much support and training from the franchisor, as they may assume you are experienced in running a business.
• The business may come with existing issues or problems that you will need to address.
Buy an Existing Restaurant Franchise Location
Maybe the best of both worlds is the hybrid scenario. Buy a restaurant franchise that is already open and operating, a franchise resale or franchise transfer scenario. How does that work? Find a restaurant for sale that already exists and is already part of a franchise system. Buyers can purchase existing restaurants from motivated sellers, often at prices well below the cost to open a new location. There are seasoned professionals in this field known as restaurant brokers who will search for the perfect opportunity for you. In fact, We Sell Restaurants specializes in helping entrepreneurs find the perfect franchise restaurant for sale. Buyers benefit from the advantages of an existing location without significant risk attached and receive support from a larger franchise system.

Buyers can also benefit from existing cash flow in the franchise restaurant business, offering greater security in the purchase. Buyers get the benefit of a trained staff, already in place and an established customer base. Buyers will find that many of the existing restaurants for sale have attractive leases with good rates, giving you more buying power.

Lenders are eager to work with franchise resale situations or transfers since the franchise restaurant will have a history of earnings. That provides for strong lending opportunities. Buyers can find financing with ease for these scenarios, making it easier to make the purchase.

When considering your options for buying a restaurant, weigh the advantages and disadvantages of each option and see which makes the most sense for you. The restaurant brokers at We Sell Restaurants have the experience and expertise to guide you through the process and find the right restaurant for sale that meets your needs.

No matter which option you choose, it is important to work with a restaurant broker, such as We Sell Restaurants, who will guide you through the purchase process and provide valuable advice on how to negotiate terms and get the best deal. To learn more about buying an existing franchise restaurant location, or franchise resale, download our free e-book on Franchise Restaurant Resales.
Read also: Are Restaurant Franchise Resales More Valuable? Yes. Here's Why.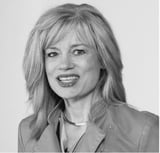 Robin Gagnon, Certified Restaurant Broker®, MBA, CBI, CFE is the co-founder of We Sell Restaurants and industry expert in restaurant sales and valuation. Named by Nation's Restaurant News as one of the "Most Influential Suppliers and Vendors" to the restaurant industry, her articles and expertise appear nationwide in QSR Magazine, Franchising World, Forbes, Yahoo Finance, and BizBuySell. She is the co-author of Appetite for Acquisition, an award-winning book on buying restaurants.