Restaurant brokers are often asked why someone should buy a café for sale when they are brimming with excitement and ideas to open their own restaurant. Here are just some of the advantages for buying an existing café for sale versus launching your new restaurant business from scratch.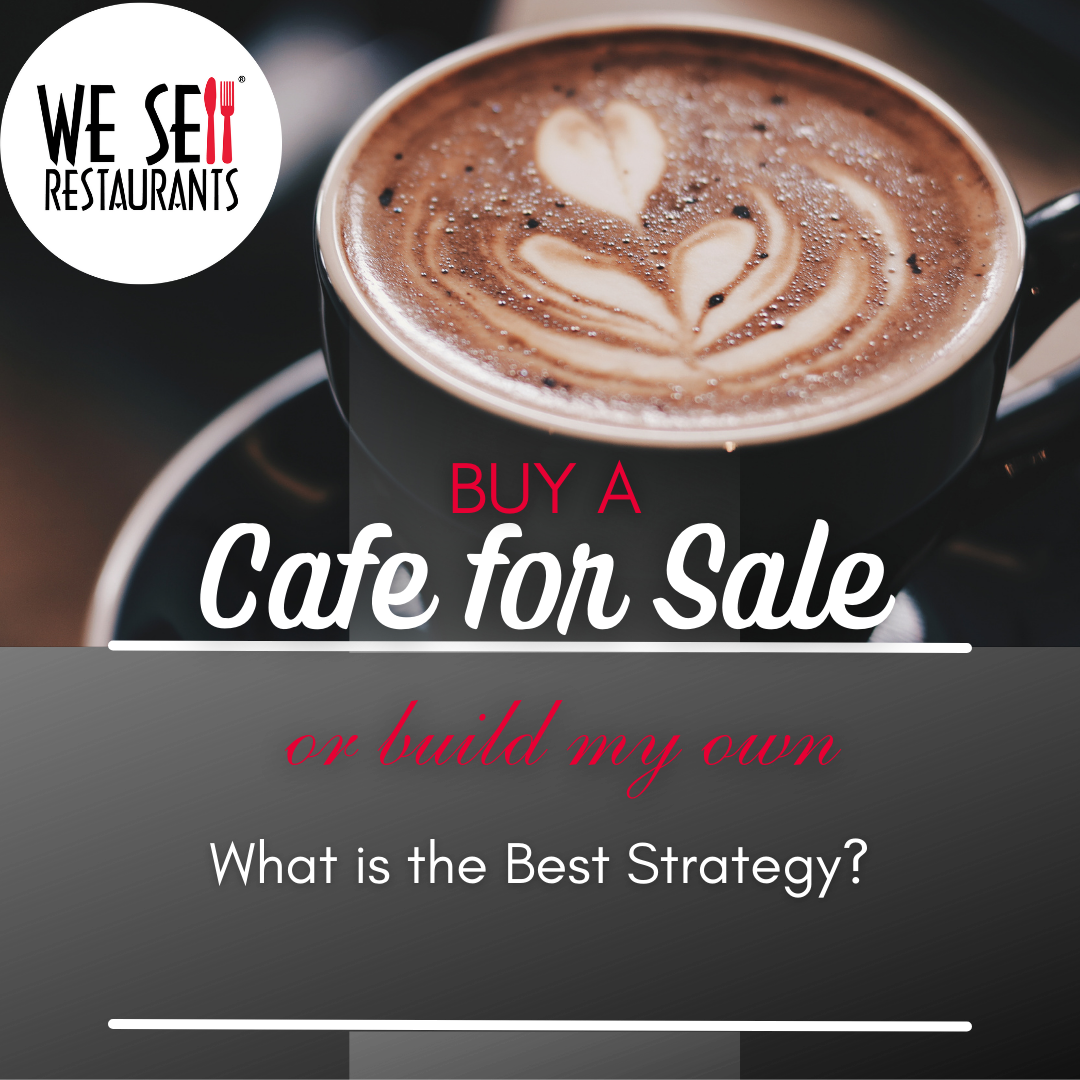 The Cafe for Sale Comes with Certain Costs
When you buy an existing restaurant, you know the offer price on the contract is what you'll pay. You can stick to a firm budget that includes your acquisition cost, legal fees, licenses and transfers. When you start building a restaurant from scratch, budgets have a habit of growing far beyond your original target. Restaurant startup projects often resemble the once popular "flip your house" shows on cable TV that typically end over budget and beyond the timeline.

The Cafe for Sale is Open and Operating
Time is money in every business. Your great restaurant idea can be operating tomorrow with the purchase of an existing concept. When you put together a startup you have to get permits, build it out, prepare the marketing, do the launch before you open the door and serve your first customer. Serve your first sandwich tomorrow after buying a café for sale instead of waiting months to go to market. There's a window of opportunity to go to market and you don't want to miss it because you're fighting with the city to get a building permit.

The Cafe for Sale Has Existing Customers
Any brand new restaurant has to build the initial dollar of sales and every dollar thereafter incrementally. The first $100,000 of sales volume is the toughest to achieve. Starting from zero sales is a daunting task no matter how well known you are in the industry or how many customers you believe will visit your store.

The Cafe for Sale Has Income
An absence of sales means zero earnings when you build your own restaurant. Unless the café for sale you're buying is an asset sale, an existing café for sale offers a profit margin from day one. When you build from scratch, everything is an estimate and nothing is certain.

The Cafe for Sale Reduces Your Risk
The final point in the comparison between buying an existing restaurant and building one from the ground up is the risk factor. In addition to existing sales and earnings, you know from the outset that the location meets local and state codes for operation of a restaurant.

When you compare a café for sale to a startup venture, it's clear that one has advantages over the other. It is easy to see why the shortest time to market and greatest control over costs comes when you buy a cafe for sale instead of building one.