Franchise resale situations occur for a variety of reasons. Whether a franchisee is retiring or is simply ready to leave the business, using the right resource is critical to successfully selling and transferring a franchise restaurant resale. While a business broker might have a broad understanding of various industries and a diverse network of contacts, their generalist approach might miss key factors specific to the restaurant industry. In contrast, a restaurant franchise resale expert is a business broker with a specialized skillset to effectively sell a restaurant franchise resale.
Generic Business Brokers
Business brokers, often likened to real estate agents of the business world, offer their services to a broad spectrum of businesses. They may deal with everything from retail stores, manufacturing businesses, service companies, and yes, the occasional restaurant. A business broker's role typically includes estimating the value of the business, advertising it for sale, handling negotiations, and coordinating the due diligence process.
With their wide range of experience, business brokers can be a good choice for business owners looking to sell their business. However, their generalist approach can be a disadvantage when dealing with specialized sectors, like the restaurant industry, where unique factors such as licensing, franchise agreements, lending, and more come into play.
Restaurant Franchise Resale Experts: The Industry Specialists
On the other hand, restaurant franchise resale experts are business brokers who have specialized training and knowledge to handle existing restaurant franchise transactions. Because they focus solely on restaurants, they are better equipped than general business brokers to handle franchise resale situations.
A restaurant franchise resale expert brings a wealth of knowledge and experience. They understand the franchise brand and its requirements for franchisees in the transfer process. This expertise can be invaluable when buying or selling a restaurant franchise, as they can provide nuanced advice and guidance that a general business broker often lacks. They also have a built in database of buyers seeking restaurant opportunities versus generic business offerings.
Pricing a Restaurant Franchise Resale
It is possible to incorrectly price a restaurant for sale, and the effects of that can be costly. Having someone in your corner who understands how to value a restaurant is critical when it comes to selling a restaurant franchise unit. This expert will also know that restaurant franchise resales are more valuable, and therefore price your franchise restaurant differently than they would an independent concept.
Marketing a Restaurant Franchise Resale
Restaurant franchise resale experts have a strong marketing strategy to attract qualified buyers to a brand. This includes building an attractive listing online and advertising it to a network of interested buyers. They are also familiar with the pre-approval process that many franchisors require before a resale can take place, making the transaction smoother and faster. Their specialization attracts buyers that are focused on restaurants rather than general business opportunities.
Negotiating Terms in a Franchise Resale Situation
In a franchise resale situation, there are multiple points at which the deal can be negotiated. It's no secret that time kills deals, and a business broker who gets stuck in negotiations risks deal-ending scenarios. A resale expert knows the negotiation points and how to move through them efficiently. When acquiring restaurant franchise resales, these negotiation points can be categorized into three main areas: Franchise Disclosure Document (FDD) terms, lease terms, and purchase terms.
FDD Terms: The franchisor's approval and use of logo and trademark are not negotiable. However, the franchisor's financial requirements, payment of transfer fees, territory rights, and remodel requirements may be negotiable. A resale expert often has relationships with brands that allows them to work on behalf of the buyer to secure the best terms on a franchise resale.

Leases and Guarantees: It's generally difficult to renegotiate lease terms for franchise resales. Rent abatement and rent reductions are typically non-negotiable. However, terms of lease guaranty and additional option years or more term to the lease can often be negotiated. A generic business broker without this knowledge may struggle to find you an approved buyer.

Purchase Terms: Purchase price, deal terms, training and support, and remodel obligations can all be negotiated to speed up the transfer.

Lending: Lending can create delays in deals and disappointment with buyers over turn downs or unrealistic expectations. Restaurant brokers specializing in the space have contacts with lenders who are financing franchise restaurant resale opportunities and are familiar with the terms available for funding. This speeds up approvals and keeps deals moving forward.

Finding an Restaurant Franchise Resale Expert
If you have a restaurant franchise, you want to ensure that the broker you choose understands the ins and outs of the franchise transfer process, as well as the restaurant industry. The specialized knowledge of a restaurant franchise resale experts makes these brokers a better choice for your business. We Sell Restaurants is one such resource for those looking for help in a restaurant franchise resale. Our restaurant brokers are resale experts who have assisted dozens of brand with their resale situations.
Use our free Seller's Cheat Sheet to interview potential brokers before deciding who to trust with Selling a Restaurant.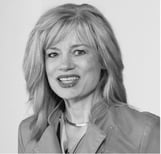 Robin Gagnon, Certified Restaurant Broker®, MBA, CBI, CFE, is the co-founder of We Sell Restaurants, a brand that has carved an unparalleled niche in the industry as the nation's leading and only business broker franchise focused on restaurants. Under Robin's leadership, We Sell Restaurants has grown to 45 states where it dominates the restaurant for sale marketplace, including franchise resales, delivering on the founder's vision to Sell More Restaurants Than Anyone Else. We Sell Restaurants was named one of the most influential suppliers and vendors in the country by Nation's Restaurant News and has earned a position on INC 5000's list of fastest growing privately held companies. Franchisees of We Sell Restaurants surveyed by Franchise Business Review placed it 25th in the nation in franchisee satisfaction.

Robin is the Chair of the Women's Franchise Committee of IFA and is a member of the IFA Board of Directors. She is also an MBA and Certified Franchise Executive (CFE) and has her CBI (Certified Business Intermediary) designation from the International Business Brokers Association. She co-authored Appetite for Acquisition, a small business book award winner in 2012 and contributes frequently to industry press appearing in Forbes, QSR, Modern Restaurant Management, Franchise Update, and others. Entrepreneur has named her to their list of the "Top Influential Women in Franchising."