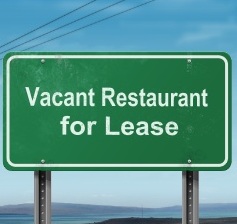 Here are 3 quick tips to help you when searching for vacant restaurants for lease.
Tip Number 1: The best vacant restaurants for lease are never advertised.
The vacant restaurants with signs in the window represent a very small percentage of the actual market. Landlords know far in advance of the restaurant going "dark" that the tenant is in trouble. He or she will typically work directly with expert restaurant brokers to find a new tenant before the business ever closes its doors. That's why it's a good idea to work directly with a restaurant broker and let him or her know what you're looking for. When the landlord calls and says his midtown client is in trouble and only has a few months, they're putting deals together behind the scenes. This is well in advance of any advertising of the vacant restaurant for lease.
Tip Number 2: The person answering the phone from the sign doesn't represent you.
The person handling the vacant restaurants for lease with a sign in the window works for the landlord. He has one goal and one goal only: lease this space for the landlord. The only properties he shows you are from the person that pays his salary. If a better location for your concept is a quarter mile away and he doesn't represent it, he will not tell you about it. That's why it's a good idea to find someone to work with restaurant brokers that give you information on all the vacant restaurants for lease in the market rather than a select few.
Tip Number 3: Using a restaurant broker to find vacant restaurants for lease is usually free.
That's right. There is usually no cost to you for using a restaurant broker (and no additional fee to the landlord). The landlord has already predetermined commission on the space. If you aren't represented by a broker, the commission is the same amount except the landlord's leasing agent gets 100%. There's no financial gain if you do not have representation and there is a lot of expertise you can miss out on. Protect yourself by asking anyone you're working with if there are any fees. the restaurant brokers at We Sell Restaurants can also assist you in helping you understand Landlord Math when Leasing a Restaurant.
In the search for vacant restaurants for lease, these three tips will help you save time and money. Read also the 3 Reasons You Didn't Get that Restaurant Space for Lease to better prepare yourself while you search the market.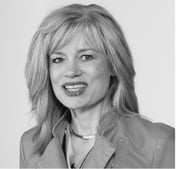 Robin Gagnon, Certified Restaurant Broker®, MBA, CBI, CFE is the co-founder of We Sell Restaurants and industry expert in restaurant sales and valuation. Named by Nation's Restaurant News as one of the "Most Influential Suppliers and Vendors" to the restaurant industry, her articles and expertise appear nationwide in QSR Magazine, Franchising World, Forbes, Yahoo Finance, and BizBuySell. She is the co-author of Appetite for Acquisition, an award-winning book on buying restaurants.