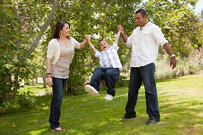 It's easy to be caught up in the search for a restaurant for sale. After all, buying a restaurant is exciting. The thrill of the search takes over when you see the many restaurants for sale listings, especially in the current market. Whether your focus is on earnings, finding a turnaround or taking over someone else's franchise restaurant for sale, odds are, you may find more opportunities than you ever expected.
With this abundance of good listings, it's easy to focus on these opportunities based on the wrong elements. You originally want a franchise restaurant but a hot opportunity with great earnings is available so you change course. You start out saying you're not going into the bar business but then a pub for sale comes on the market delivering twice the earnings of the casual restaurant you're comparing it to.
That's why it's important to qualify your needs up front. Buying a restaurant means that you are adopting a new lifestyle and that is not an independent exercise. Other people in your life are affected by your choices when buying a restaurant. That sports bar with perfect earnings that's open until 2 am every night may not be a hit if your fiancé is a school teacher that's working from 7 am to 4 pm every day. Likewise, you'll never earn "Dad of the year" status for owning any kind of restaurant if your two sons are high school football stars and you're going to be working every Friday night from now until the end of time in your casual dining restaurant.
Buying a restaurant requires long term thinking and having the discipline to say no to restaurants for sale that might offer everything you want financially but will not fit the full aspects of your life.
Buying a restaurant is easy but finding the right opportunity to fit your lifestyle and family needs takes a more thoughtful approach and should be considered up front.