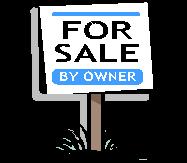 Many people dream of owning a restaurant. A natural question arises, "Should they buy an existing
restaurant for sale by owner
?" The answer is not simple and the process requires care and diligence.
To that end, there are innumerable sites on the Internet that provide valuable information about the process. Some, however, simply provide listings and this is not nearly enough. A prudent buyer in the market may have to choose between a restaurant for sale by owner and one represented by a broker. He should involve the services of a reputable and knowledgeable restaurant broker for the following reasons.
Professional Valuation
To put it succinctly, knowledge and experience are superior to guesswork and hope. Professional restaurant brokers have seen hundreds or more restaurants for sale. They are intimately knowledgeable about such factors as demographics, equipment, cash ratios and a host of other applicable items that are used to determine the value of an existing restaurant. A restaurant for sale by owner will often be valued based on what the seller wants, rather than what the market dictates.
Due Diligence
Similarly, restaurant brokers have the expertise and resources to confirm the facts and figures provided by the potential seller. This process of "due diligence" proves that the valuation determined is actually valid. Without this process, the buyer could make an enormous mistake by relying solely on facts provided by the seller.
Comparable Sales
Once a valuation has been set, the restaurant broker can provide a list of recent restaurant sales that can used for comparative purposes. There are a multitude of factors that determine a restaurant's worth but the examination of gross valuations such as "sales price vs. gross sales" and "sales price vs. net profit" can give an overall indication and peace of mind about the valuation.
Proper Documentation
The conveyance of the title to a restaurant for sale by owner is a complicated and highly technical process. The proper documents must be prepared exactly, executed properly and signed in all the right places. Details of the agreement should be thoroughly overseen by a reputable restaurant broker or other responsible party to protect the interests of the buyer.
Impartiality
Perhaps, the most important role played by a restaurant broker is as impartial observer. Potential buyers may only see the upside to a purchase. A reputable broker will point out faults in possible sites and will work to find the right combination of price, potential and personality. A restaurant for sale by owner provides only one point of view, while a broker can see the larger picture.