The first step in buying a restaurant is to conduct due diligence on yourself. It's easy to fall in love with the idea of buying a restaurant based on a familiar memory of waiting tables in college. The reality is much more difficult.
This ten-step questionnaire will help you define what you want and more importantly, what fits your lifestyle before you go on the search for the perfect restaurant. This is vital to the buying process and the step that most buyers overlook. Prepare first, since once you being to make inquiries, multiple opportunities will surface. It's also important to do your homework upfront since you can't be taken seriously when you inquire about everything from $55,000 asset sales to $2.5 Million dollar waterfront properties with real estate.
The answer to this question lies with whether you need an immediate income (in which case only the first answer is an option for you) or whether you have the capital (and risk tolerance) to invest and building earnings over time. Consider that it will take between 18-24 months for a GOOD operator to perform a turn around or begin seeing profit from a start up so plan accordingly.
I am interested in:
a) An operating restaurant - profitable
b) A turnaround situation
c) A closed restaurant
d) Franchise Restaurants
e) New Space


The answer to this question lies within your financial situation. Landlords will require both good credit and a personal guarantee on the lease in most cases. If you plan to lease and don't have both, you may want to consider something with real estate so you can leverage the purchase of the real property with a lender. If you're purchasing real estate to convert, it's going to take a lot of capital
I am interested in
a) Restaurant and Real Estate
b) Restaurant Only - with Lease
c) Real Estate Only - I'll convert


The answer to this question may lie with your background or experience. You may also have personal values or other criteria which would stop you from looking at certain concepts.
I am interested in
a) Upscale/Fine Dining Restaurant
b) Bar-B-Que Restaurant
c) Pizza Restaurant
d) Italian Restaurant
e) Sports Bar Restaurant
f) Asian Restaurant
g) Deli/Sandwich Restaurant
h) Franchise Restaurant
I) Take Out/Delivery Only Restaurant


The higher the net income of a restaurant (which typically sells for 2- 2.5 times earnings, the higher the purchase price. What you can afford will drive the answer to the following question.
I am interested in
1) Earnings of under $50,000
2) Earnings of between $50,000 and $100,000
3) Earnings above $100,000


The answer to the following question is straightforward. It may be very relevant to an owner that may finance a portion of the purchase or landlords and lenders who may turn away candidates without background and experience.
I do have or I do not have Restaurant Experience


This question affects your future lifestyle and time with your family. It's a good one to discuss with other family members before you begin looking at sports bars open until 2am each night.
I prefer a restaurant that is
a) Open any hours
b) Open until early Evening (11pm)
c) Open Late Night/Early morning hours (2am)
d) Open for breakfast and lunch only


The highest profit margin in a restaurant is made on alcohol sales so the alcohol ratio will drive the net profit on a business up or down depending on how much is served. Local and state restrictions on the type of alcohol licenses generally dictate a ratio. The answer to this question is NO alcohol if you have a felony conviction in your background as you will not qualify for a liquor license in most states.
The most desirable alcohol ratio for me is:
a) Low to No Alcohol/High Food
b) Mid Alcohol/Mid Food
c) High Alcohol (bar levels)/Low Food
d) No Alcohol


This is a good place to try and take a break and articulate to yourself or another person why you are motivated to buy a restaurant. The answer may determine whether you continue on this quest or decide on another type of business.
My motivating factor to buy a restaurant is
a) Investment/Money making potential
b) Restaurant Experienced/now I want my own place
c) Seems like a good idea
d) I'm not sure


This question is incredibly important in major metro areas. Decide up front how far you will travel or if you will move to acquire the right restaurant. Changing your children's school is a family decision. The right business in the wrong location may not be an option for you.
When it comes to finding a restaurant, these are my criteria from my current home
a) I am willing to travel _________ miles from my current home to my business
b) I am willing to move _________ miles from my current home to my business


The last question to ask yourself before you go shopping is what you can afford. You wouldn't shop for a house without a pre-approval or a budget and you shouldn't start shopping for a restaurant without the same. Who's paying for the business? Will you need financing? Are you looking for owner financing?
My financing plan is:
a) I will not require financing or capital
b) I have loans or investors secured up to __________
c) I need the owner to finance ____% or $______ but I can find $__________ to put down
If you seriously consider all ten of these questions before you buy a restaurant, you will be equipped to meet sellers and brokers with a clear strategy for your own success.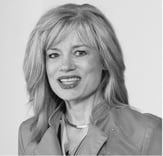 Robin Gagnon, Certified Restaurant Broker®, MBA, CBI, CFE is the co-founder of We Sell Restaurants and industry expert in restaurant sales and valuation. Named by Nation's Restaurant News as one of the "Most Influential Suppliers and Vendors" to the restaurant industry, her articles and expertise appear nationwide in QSR Magazine, Franchising World, Forbes, Yahoo Finance, and BizBuySell. She is the co-author of Appetite for Acquisition, an award-winning book on buying restaurants.