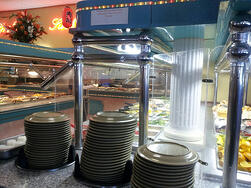 There are a number of often quoted statistics that have to do with the failure rates of restaurant. In reality, restaurants don't truly "fail" much more frequently than most other start-up businesses. The most reliable statistics were produced at Ohio State University who studied start up restaurants over time and developed statistics that cite a 57% failure rate in the first three years.
As restaurant brokers, we are the first to be called when the owners need to sell. At that time, all the dirty laundry is revealed. In selling hundreds of businesses, the restaurant brokers have developed a list of the most common reasons why they flop in the first three years.
Lack of Capital
This is the number one reason why restaurants don't succeed. Owners put a business together and inevitably over-invest in the build out without reserving enough money to operate. It can take from 12 to 18 months for your restaurant to produce positive cash flow. Opening without enough cash in the bank to cover basics is a recipe for disaster. The restaurant brokers advise you have six to nine months of fixed costs (rent, basic utilities and fixed salaries) in the bank before launching. Then carefully manage your variable costs (like food and labor) based on traffic. Between those two actions, you'll have sufficient cash flow to make it through that critical first year or so.
Failure to Market
Lack of capital leads to cutting or eliminating marketing dollars and it's a common reason why restaurants fail. Operators open with a "if I build it, they will come" mentality. That doesn't work in any business. You will need to identify your customer, find out how to communicate with them, test marketing channels and do it some more before a steady base of business is developed
Absentee Ownership
The restaurant business is a people business. It is very difficult to delegate this to someone else. Customers expect and need to see the owner's face in the business. When you leave that critical function in someone else's hands, you can expect that no one will ever do it the way you would. This is proven by the numbers of times we have owners tell the restaurant brokers they work another job but own the business.
Partnership Disputes
Best friends, boyfriends and girlfriends, or husbands and wives. It doesn't seem to matter who the "partners" in the business are, partnership disputes are a leading cause for failure. Until you've been in business with someone, you don't really know them. One partner puts in less money than the other. One partner gets a corporate offer and leaves the other high and dry running the restaurant on his own or in the case of a romantic relationship (marriage or otherwise), someone falls out of love. It's another reason the restaurant brokers are called to sell a restaurant.
Bad Food and Bad Service
As a restaurant broker I have never had a seller tell me their restaurant wasn't making it because they offered bad food and bad service. On the other hand, no one admits they have an ugly baby either and I remember a hysterical Jerry Seinfeld episode on this. All I need to do as a restaurant broker is a Google or Yelp search to see what customers are saying before I list the restaurant. When the reviews say, "I don't like the food" or "I can't get the server's attention" I know I'm listing that restaurant for sale and someone's getting a deal.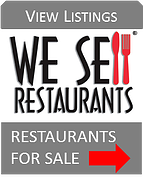 So now you know the truth. It's up to you when buying a restaurant to make sure your failure doesn't lie in one of these reasons. The good news is that these are all controllable. The bad news is that you're committing to a lifestyle, an industry and a way of life. If you're not ready to do that, it's best to avoid buying a restaurant.
Like this article? Please Share it on Facebook, Linked In or Twitter