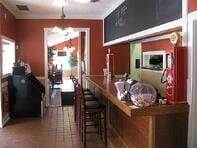 Here are ten things a restaurant buyer should never do if they want to be successful in buying a restaurant.
Violate Confidentiality.
First on the list of "nevers" is violating confidentiality. The agreements signed by buyers are legally enforceable and there are many cases of legal action taken by the seller for damaging the business by a restaurant buyer.
"Stalk" the restaurant
Some buyers will insist they never spoke directly to anyone at the business. They are very obvious, however by parking themselves in the restaurant for days and hours on end with minimal orders. It is pretty easy for a savvy waitress or bartender to figure out what's going on.
Talk to employees
This is a violation of a restaurant buyer confidentiality agreement. Servers, bartenders and sellers are smart and know when someone's just "asking" about business that they have an ulterior motive and it's usually that the restaurant is on the market.
Assume no one else is looking
We often work with restaurant buyers that we call multiple times for feedback. They promise over and over again to follow up to write the offer. When they finally surface weeks after a showing, they seem surprised to learn the business is already under contract. If you are a serious restaurant buyer, get the opportunity under contract and then do your due diligence, not the reverse.
Discuss the opportunity inside the restaurant
Often a restaurant buyer will visit the business with his wife or partner. That's encouraged and expected. Don't make the mistake of discussing the opportunity or pulling out any paperwork when servers and bus boys are all over the dining room floor.
Use unqualified "experts" to help
A restaurant buyer should definitely involve his or her attorney or CPA. Make sure, however, that they know what they are doing. A CPA unfamiliar with restaurants or an attorney that primarily handles real estate can kill good deals because they don't understand the industry.
Negotiate directly with the restaurant seller without the broker being present
There is no advantage to a restaurant buyer by going directly to the seller and in most instances, it can backfire. An expert restaurant broker preserves the deal by keeping up with all agreements and getting them in writing so deals don't fail at the final hour.
Assume the rent can be reduced and factor that into the offer
Many restaurant buyers go into the deal thinking they can get the rent reduced. That's flawed thinking. Restaurants are priced based on earnings calculated on current rent and any savings would be reflected as a price increase. If you're able to negotiate a deal, that's a bonus but it shouldn't be a deal killer.
Assume the seller is desperate
Most sellers have plenty of time to wait for an offer. A restaurant buyer that believes they are desperate will be disappointed with the seller turns down their low ball offer and refuses any future negotiation.
Use a residential real estate agent instead of a restaurant broker
A restaurant broker brings a very specialized knowledge base and skill set to the table. A restaurant buyer that uses a residential agent to broker a restaurant transaction is choosing a dangerous path.
Pay attention to these ten things a restaurant buyer should never do and you'll be much more successful in your search to buy a restaurant