Crowdfunding – we talked about it on our blog months ago and now thanks to the JOBS Act just passed, it's closer to being a reality for those buying a restaurant and looking for financing.
The Jumpstart Our B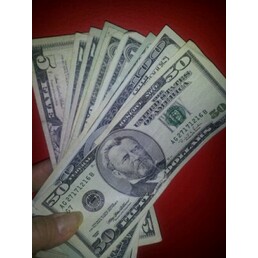 usiness Startup or the JOBS Act was signed into law by the President on April 5. The message had bipartisan support with a 73-26 Senate vote and a 380-41 House vote. The purpose of the JOBS Act is to jumpstart a whole new way to loan money – from thousands of investors at a time – through Crowdfunding.
It's exciting because that means someone buying a restaurant has an entire new way to borrow money. Here's how it works. You post your cash needs online through a web platform. Then any interested party (the online "crowd") looks at your idea and decides whether to invest. It's like pitching your idea of buying a restaurant to hundreds of thousands of angel investors at the same time and having them instantly transfer money to your bank account.
One expert in the arena of crowdfunding (Rory Eakin, founder of CircleUp, a crowdfunding platform) was quoted in Forbes Magazine saying, "Currently, less than one percent of U.S. small businesses receive Angel investments. By opening up restrictions around general solicitation and introducing crowdfunding…these investments create up to six jobs per investment."
There will doubtless be an entire industry grown around this idea after all, there will be web platforms to develop, marketing pitches to perform and a lot more scrutiny if you're looking for money. But all of that is good news for those looking to buy a business and get a loan.
The bill now moves to implementation with the Securities and Exchange Commission getting 270 days to come up with regulations around the concept. It's a safe bet that there will be a LOT of safeguards to protect investors but we're certain that restaurant investors will be lining up to take a look at the opportunities to help you buy a restaurant with this new form of loans.