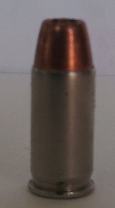 In their last job, they were willing to take a bullet - literally. That may be why the nation is beginning to respond with programs helping veterans seeking Florida, Colorado or Atlanta restaurants for sale that are short on funding. Here are a few options:
SBA Patriot Express Pilot Loan Initiative
The U.S. Small Business Administration has a program titled the SBA Patriot Express Pilot Loan Initiative. This allows veterans and members of the military community wanting to establish or expand small businesses to approach local lenders that will handle the loan with the guarantee of the Small Business Administration (read, the government) behind it.
While you often think only of veterans from active duty or retired, many programs like the SBA Patriot Express include these categories along with reservists, National Guard members and spouses of any of these categories. In addition, widowed spouses of service members or veterans who died during service or a service connected disability are also eligible.
Patriot Express loan proceeds can be used for most business purposes, including the purchase of a restaurant for sale Atlanta, Florida or Colorado. Their loans will cover start-up costs, equipment purchases, business-occupied real-estate purchases, inventory, infusing working capital, managing your business, expansion, preparing your business for the possibility of your deployment, setting up to sell goods and services to the government and recovery from declared disasters.
Patriot Express loans feature the SBA's lowest interest rates for business loans, generally 2.25 percent to 4.75 percent over prime. The local SBA district office has a list of Patriot Express lenders in your area. You can also ask one of the restaurant brokers at We Sell Restaurants who can provide you with SBA lenders handling Patriot Express loans.
VetFran – an Initiative of the International Franchise Association
The International Franchise Association's VetFran program offers meaningful reductions in franchise fees as well as considerable additional incentives. Granite Transformations not only offers a 50% discount, but they will also finance the remaining portion over 12 months; Popeyes Louisiana Chicken not only waives the entire $30,000 franchise fee, but also offers a 3% royalty reduction for the first year. Kitchen Tune-Up waives the entire initial investment of $40,000; Maid Brigade offers a 45% discount on the franchise fee, territory fee and equipment package for a total savings of $27,900.

We Sell Restaurants participates in the VetFran program as a member of the IFA and offers a substantial discount on our We Sell Restaurants franchise to any veteran.
Sprigster.com
Sprigster is a crowdfunding web based platform for franchising. Veterans post their stories online in video format and donations are offered to offset their costs. Visitors pay through paypal to support a Veteran.
These three options may assist a veteran seeking a restaurant for sale in Atlanta, Florida or Colorado where we have listings or in other parts of this grateful nation welcoming home our veterans with some small help in financing their future.