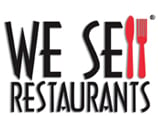 Do you have your "bracket" ready? According to a consumer study that Applebee's recently commissioned (source: National Restaurant News March 14 article), "nearly 25 percent of more than 2,000 people surveyed said they have done something related to the tournament, like fill out a bracket or play hooky to watch games, during work hours."
That's no surprise to restaurant brokers with restaurants for sale in Atlanta and other major markets. NCAA Basketball or March Madness brings the sale of restaurants to a halt.
Why? Sellers entertaining offers are suddenly dragging their feet on replying to buyers while they take advantage of the dollars coming in. March Madness and St. Patrick's Day combine to form a perfect storm of opportunity for parties, gatherings, after work hang outs and lunch hours that extend into two hour breaks to catch the latest games. That means higher ticket sales, more alcohol sales and ultimately, higher profits. That's especially true for restaurants for sale in Atlanta which plays hosts to the ACC championship, further stoking business and the final week of excitement before the big dance for basketball fans.
The number of games means that bars are busy at all hours driving lunch business early on when the games begin around 2pm. That's different from college or professional football games with high intensity over a relatively short window of opportunity. With 64 teams playing, and the fun spread out over several weeks, there's big opportunity to cash in on some sales.
Buyers of restaurants for sale in Atlanta and other major markets often try to close earlier in the year to take advantage of the potential from the games and they aren't the only ones trying to cash in. Major chains are offering contests, incentives, limited time offers and more to increase sales during the NCAA tournament March Madness time frame. A few notables include:
Papa John's Pizza is debuting a limited time offer "Buffalo Chicken Pizza" for March Madness.

Little Caesars Pizza is running an "upset" promotion. If a No. 16 seed upsets a No. 1 seed, the chain will give away a free order of Crazy Bread without another purchase to anybody who comes into a store Monday, March 19, and says the word "crazy.

Domino's and Ruby Tuesdays are offering their own brackets competition online on Facebook.
These restaurant brokers say, "let the games begin and the POS systems ring" for March Madness. When the NCAA tournament is over and the new winner emerges, restaurants for sale in Atlanta and other major markets will return to selling as usual and "being sold" as well.