Buying a restaurant may seem like a solitary venture but that may change as social media and the Internet attract crowds to ideas and move ideas to actions.
What happens when lots of people contribute ideas or capital to a project? T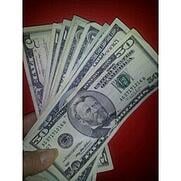 hat's the whole idea of crowdfunding and crowdsourcing, two relatively new terms you're going to hear a lot more about. The question on our mind is whether it applies to buying a restaurant and the answer is yes.
Crowdsourcing is used to tap into online communities of thousands of people to create original products and concepts. Can you use this idea to buy a restaurant? At least one group (REO Eats, Lansing Michigan) did. The owners decided on the location but every other aspect of the business; the name, design, menu, theme and pricing were all tossed out to the crowd for input. Their website was a portal for "what should we do" instead of "here's what's coming." This made a huge splash on the Internet while it was in the planning stage but there's not much information about the final restaurant concept.
Another application of going to a "crowd" that may develop some momentum over time is Crowdfunding. This approach allows someone buying a restaurant to raise capital for new projects and businesses by soliciting contributions from a large number of stakeholders.
We are seeing a lot of activity around this model for non-profits and less for those launching a profitable enterprise but there's legislation pending that could change that in the future. Currently Regulation D, Rule 504 allows an entrepreneur to make an offer of securities to an unlimited number of unaccredited investors provided that the business is raising less than one million in 12 months, is raising from people who are already the entrepreneur's friends and family (those with whom you have a "substantial, pre-existing relationship") and follows state-by-state laws. Since the point of crowdsourcing is that you're not going to your local bank, family and friends or people you know, laws will need to change for this to reach a tipping point of use.
On a non-profit basis, veterans have some options. One website, sprigster.com allows features their boost a hero program. Veterans that want to own a franchise can post videos, the size of their project. Then online crowds respond with donations to help them realize their dream.
Buying a restaurant using crowdfunding is an idea that's still developing. We predict that within the next three years it will common to reach out using the Internet and social media to ask people in a crowd to fund your dream.