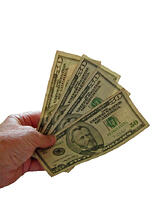 Financing your dream of buying a restaurant is probably the toughest obstacle faced by today's entrepreneur. The availability of great listings at good pricing has never been better but the lending environment has never been worse. The traditional banking community took a hit in 2008 with the housing crisis and never recovered. The sluggish recovery and the plethora of regulation in the Dodd-Frank Act has trimmed the list of lenders to a trickle for any small business financing, especially the high stakes world of restaurant lending. Even the SBA, a traditional lending source has been leery of anything but legacy franchises for sale like Dunkin Donuts or Subway.
That leaves those who want to know how to buy a restaurant without cash on hand turning to new ways of reaching lenders. There are actually creative financing methods for those in the market for a restaurant loan.
One interesting method spawned by the Internet is a firm called Boefly which is found online at www.boefly.com Boefly is the e-harmony of lenders and borrowers. They function as matchmakers between restaurant buyers that want a loan and lenders that are looking to fund deals. Restaurant buyers go online, pay a small fee (as low as $99) and fill out a standardized application. The firm then confidentially "shops" the loan to up to 1500 lenders at the same time. That means you are not limited to local lenders and instead have availability to someone that may be 500 miles away but specializes in loans for restaurants. The information is secure and they present some compelling case studies on their deals. This site will require that you have good financials on the business you're interested in buying and is better suited for larger deals (over $100,000).
Another Internet borne financing method is online at www.prosper.com. Prosper is also a matchmaker between those that want to ­invest money and people who want to ­borrow money. Borrowers choose a loan amount, purpose and post a loan listing. Investors review loan listings and invest in listings that meet their criteria. Once the process is complete, borrowers make fixed monthly payments and investors receive a portion of those payments directly to their Prosper account. This is for small loans up to $25,000 and they are unsecured.
Both these methods can help a restaurant buyer that wants to know how to buy a restaurant using other people's money. We'll continue to explore other restaurant loan options in future blog postings.