If you are interested in a Buying a Restaurant, you may be considering building, finding a lease a space, or buying an existing concept. Your decision of where to invest your money ultimately depends on your goals for restaurant ownership. Are you hoping to bring a long-time food business dream to life? Or are you searching for business ownership opportunities that build your portfolio? For buyers looking to purchase an existing business, here are a few reasons you might consider buying a restaurant franchise resale.
What is a restaurant franchise resale?
A restaurant franchise resale is when a restaurant franchise transfers ownership of an existing franchise restaurant from one franchisee to a new buyer. In these situations, the seller has an exit strategy from the franchise, and the buyer has the opportunity to own a franchise business at a fraction of the original cost.
When do restaurant franchise resales occur?
A restaurant franchise owner may decide to enter a resales situation for a variety reasons. Some owners may be ready to retire, or have experienced a recent life change that takes them away from the business. Some multi-unit owners may looking to divest their portfolio and sell stores. Some franchise restaurant resales may be looking for a new owner to come in and turnaround operations if the unit isn't currently profitable. Whichever the case, buying a restaurant franchise resale can be a great way to create your success in the restaurant industry. There are several key benefits to buying a restaurant franchise resale that make it an attractive and profitable opportunity for entrepreneurs. Here are three of the top reasons why you should consider such an investment.
1. Reduced Risk – When you purchase a restaurant franchise that has already been established, you are automatically reducing the risk associated with normally starting up a business from scratch. This significantly reduces the chances of costly mistakes as well as reduces the amount of stress involved in opening and operating your own restaurant.
Think about the risk in time and money that a brand new restaurant owner assumes—ordering equipment, marketing the new business, hiring staff, attracting new customers—all items that can chip away at your resources if you are building from the ground up. In a resale situation, the franchisor handles marketing and provides you proven guidelines and resources for a successful store.
2. Proven Model – Purchasing an already established business also means inheriting a proven model and an existing loyal customer base. In many brands as well, mobile dining apps and catering relationships can increase your revenue streams thanks to an existing system developed by the franchisor.
A restaurant franchise resale is a great opportunity for business owners to benefit from the franchisor's established best practices and experience in making restaurants profitable. Franchisees are able to learn from the existing store's past successes while also taking advantage of an already developed system that is designed to increase profits.
3. High-Earning Potential – Furthermore, in some brands, there may be opportunity to become an absentee or semi-absentee owner in the franchise restaurant, returning more time to you. This opens up the door to multi-unit ownership, which can be even more lucrative.
Looking ahead, your franchise restaurant will be worth more than an independent concept when you are ready to sell or retire. Why? Because franchise resales are more valuable for many of the same reasons—franchise support, proven processes, brand recognition, etc. Restaurant franchisees can feel secure in an exit strategy as a result.
Where Can I Buy a Restaurant Franchise Resale?
If buying a franchise restaurant resale sounds like the right fit for your goals, then We Sell Restaurants can help you find an opportunity. With hundreds of restaurants for sale nationwide, there is an opportunity for everyone chasing the dream of restaurant ownership. Browse our Franchise Restaurants for Sale to see what opportunities are currently available. To learn more about buying a Franchise Resale, download our FREE guide book below.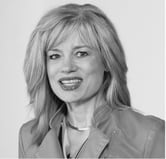 Robin Gagnon, Certified Restaurant Broker®, MBA, CBI, CFE is the co-founder of We Sell Restaurants and industry expert in restaurant sales and valuation. Named by Nation's Restaurant News as one of the "Most Influential Suppliers and Vendors" to the restaurant industry, her articles and expertise appear nationwide in QSR Magazine, Franchising World, Forbes, Yahoo Finance, and BizBuySell. She is the co-author of Appetite for Acquisition, an award-winning book on buying restaurants.