Before making an investment, consider the advantages and disadvantages of franchising. Understanding the pros and cons of franchising can help you make an informed decision about your next big career move.
As more Americans lose jobs to outsourcing and automation, people are taking charge of their financial future by turning to business ownership. Budding entrepreneurs filed 5.4 million new business applications in 2021, marking a new record high. Economists attribute some of the growth in startups to the rising demand for home-based services following the pandemic outbreak, according to the Economic Innovation Group, a bipartisan think tank. Transportation and warehousing, retail trade, accommodation and food services, and administrative support were some of the top sectors for new business growth last year.
If you want to chart a new course but come up short on a big idea for a new venture, there is another option. Franchising is a profitable business model that allows entrepreneurs to secure financial freedom operating a business with a proven track record.
What is Franchising?
IFA forecasts that there will be more than 792,000 franchises in the U.S., employing 8.5 million people by year's end. Some of our country's most iconic brands achieved nationwide acclaim by implementing franchising, including McDonald's, Subway, Planet Fitness, and Ace Hardware. Franchisors sell licenses granting business owners the right to use their proprietary business knowledge, process, and trademarks. Owners pay the franchisor an initial startup fee and make ongoing royalty payments to continue operations. While fast food restaurants and coffee shops are synonymous with franchising, nearly 300 industries use franchising as a vehicle for growth. While quick-service restaurants have the lion's share of the industry, other popular segments include retail, business services, and personal services, such as fitness centers and spas.
Advantages of Franchising
The franchise industry is booming. It is slated to generate $826.6 billion in 2022. While starting a business can be risky, here are some franchising advantages.
Proven business model.

Having the security of operating a brand that has generated profits in other locations helps limit risk. Starting a business requires a leap of faith, but opening a brand with existing business acumen can reduce anxiety. One franchise with a proven history is We Sell Restaurants, a foodservice brokerage opportunity. Company founders and restaurant brokers Eric and Robin Gagnon are nationally known for their expertise and knowledge. Their mission is to sell more restaurants than anyone else, and they have the industry experience to back it up. Finding a business model that turns a profit may require following proven procedures, but it can help you build a profitable business and meet your financial goals. We Sell Restaurants' brokers generate an average of 12 transactions per year and earn an average commission of $18,112 per transaction, according to our most recent franchise disclosure document (FDD).



Greater earnings potential.

Franchise owners are not limited to the amount on a bimonthly paycheck. For many franchisees, increasing profits is just a matter of bumping up the number of service calls. Untethering yourself from the corporate world can help you diversify your income and save for retirement.



Work-life balance.

Opening a business can help you step away from rigid schedules. Many business owners set their own hours and work at their own pace, which allows them to make time in their calendar for volunteering for a class field trip or attending their child's baseball game. We Sell Restaurants is a work-from-home business model designed to provide work-life balance and flexibility. Cutting out your commute to the office and lack of a brick-and-mortar location to manage makes the transition to franchising seamless. Our franchise training and support help ensure you have the skills to succeed from a home office.



Training and support.

One of the biggest benefits of opening a franchise is having the training and support you need to succeed. Most new franchise owners attend intensive training at the company's headquarters and hands-on guidance at existing locations. In addition to company support, franchisees have a network of peers who have walked in their shoes that they can turn to if they need help or guidance.



Marketing guidance.

Creating an omnichannel marketing strategy that converts can be a headache for new business owners. Franchisees are required to pay a fee or add money to a marketing fund to help ease the burden. Franchisors have a team to spearhead local and national marketing efforts for the brand, including online marketing. Many franchisors also have national call centers or contracts with existing customers to help franchise owners build a loyal customer base.
Disadvantages of Franchising
While the plusses often outweigh the minuses, there are some disadvantages to pursuing a franchise opportunity.
Upfront costs and ongoing fees.

Opening a franchise requires hefty upfront costs. Reaping the rewards of opening a business with a scorecard of success may have a high price tag, and owners need to meet the franchisor's financial qualifications to be considered. However, opening a franchise typically costs less than starting a business from scratch. The FDD provides details of fees and can give potential owners an idea of what to expect in terms of costs and a look at past earnings performance. As an added bonus, the franchise industry is full of low-investment opportunities.

We Sell Restaurants is an example of a low-investment model. The restaurant brokerage franchise offering a career in foodservice, working banker's hours and requires an initial investment ranging from $60,875 to $95,650. All our new brokers need to get their business up and running is access to high-speed internet and a few basic office supplies.



Restricting regulations.

The key to a winning franchise is following the company's operating procedures. Entrepreneurs who strive to attain independence and escape the constraints of working in the corporate world may still balk at the lack of freedom and creativity of a franchise business model.



Location constraints.

Another downside of franchising is location flexibility. Part of the beauty of franchising is that owners typically purchase the rights to a certain territory to facilitate expansion and reduce competition. Before signing a franchise deal, investors will need to determine if the territory they want to pursue is available. Finding an ideal location for your franchise may require picking a different brand to achieve your growth goals.
Partner with We Sell Restaurants
When you weigh the advantages and disadvantages of franchising and the advantages are still compelling, consider the franchise advantage offered by partnering with We Sell Restaurants. To learn more about franchise opportunities as a business broker, Contact us for more information or to connect with someone from our team, or request info.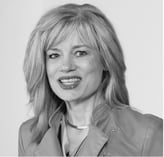 Robin Gagnon, Certified Restaurant Broker®, MBA, CBI, CFE is the co-founder of We Sell Restaurants and industry expert in restaurant sales and valuation. Named by Nation's Restaurant News as one of the "Most Influential Suppliers and Vendors" to the restaurant industry, her articles and expertise appear nationwide in QSR Magazine, Franchising World, Forbes, Yahoo Finance, and BizBuySell. She is the co-author of Appetite for Acquisition, an award-winning book on buying restaurants.