The labor crunch is widespread. Although it's affecting many industries, it's particularly pronounced in restaurants. This shortage, particularly of roles like chefs, washers and wait staff, is taking quite the toll, and it doesn't seem to be going anywhere. This is despite the workforce in the restaurant industry estimated to grow by 400,000 jobs by the end of this year.
In April, the quit rate in the accommodation and food services sector was at 9.1%, according to data released by the U.S. Bureau of Labor Statistics. Per CNN, only five states report having the same number of employees as they did before the pandemic, and a majority of restaurant operators are expecting the labor shortage to continue into 2023.
The Effects Of The Restaurant Labor Shortage
The continuous mass exodus from the restaurant industry is creating a sticky situation for restaurant owners. As restaurants are increasingly short-staffed, they're producing less, which leads to lower profits. This creates a vicious cycle of employees being overworked with a demanding schedule and having very little incentive to stay.
Beyond labor, restaurant operators are seeing other concerning factors for why people are leaving the industry: closing or limiting hours due to the pandemic; adapting to safety precautions and business models; and not as much interest in these positions among the millennial generation. As a result, restaurant employers are met with a frustrating amount of turnover, hiring and training.
In a survey from the National Restaurant Association, 72% of operators rated recruitment and retention of workforce their top challenge. Many employees are shifting to other industries that have seen growth since the pandemic, like home-delivery services, or have joined entrepreneurship to start their own companies.
6 Ways Restaurant Operators Can Handle the Labor Shortage
Restaurant owners are consistently navigating the ever-changing conditions and challenges of the industry. To address the severely reduced workforce, these business leaders should consider the following strategies.
1. Get Creative With Recruitment - Be willing to promote jobs online, work with restaurant staffing agencies and advertise in your local community, like at local schools and community centers. Take advantage of social media and find someone who knows how to display the restaurant's strengths so it stands out from the rest. Consider offering an employee referral bonus as an incentive to have current employees bring in more staff and be rewarded for doing so.
2. Invest In Technology - With restaurant staff already working long hours for non-competitive wages, ensure what your staff is doing is absolutely necessary to their job description. Piling on non-essential tasks can fuel the cycle of feeling overworked and undervalued. Invest in technology to help mitigate more of the time-consuming administrative tasks, such as online reservation services or automated inventory systems. Freeing your staff of these menial tasks will lead to more productivity and higher retention.
3. Perk Up Employee Benefits - If your restaurant is in a position to offer competitive wages, that's a great start. If not, consider offering professional training, development opportunities, paid company events to boost morale and overtime opportunities. If you have the capacity to convert part-time employees to full-time and offer benefits packages, that's a huge step.
4. Offer Flexibility In Pay And Scheduling - Find ways to provide better accommodations for employees' time and financial needs. For example, some restaurants are moving to apps that allow workers to pick up a single shift on a moment's notice rather than being committed two weeks in the future. Others are embracing payroll systems that allow employees to work and be paid tne next day. Any flexibility offered to workers goes a long way in developing loyalty and covering the necessary hours of operation.
5. Change Your Management Style - A simple strategy for retaining talent is considering your approach to managing staff. Open communication and transparency will strengthen the relationship between the owner and staff. Try involving your employees in the high-level decisions that will affect their everyday routine, for example. This will help foster a culture of trust and empower everyone involved.
6. Partner Up - Reach out to your community for support. Build relationships with local organizations, high schools, college fairs and after-school programs to offer free training or skill-building workshops to people in exchange for a term of employment. Becoming a pillar of the community sets the foundation for harmonious partnerships where the restaurant will get staff, and the employees will receive a valuable skill set as they enter the labor market.
The challenges thrown at restaurants will continue to evolve, but if owners are willing to be flexible and change with the tide to meet the challenges where they are, they can better navigate labor shortages. This will lead to a more resilient business. If we know anything, it's that restaurants have proven their resiliency.
This article was originally written by Official Forbes Business Council Member Robin Gagnon and published on Forbes on October 4, 2022.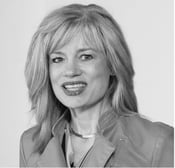 Robin Gagnon, Certified Restaurant Broker®, MBA, CBI, CFE is the co-founder of We Sell Restaurants and industry expert in restaurant sales and valuation. Named by Nation's Restaurant News as one of the "Most Influential Suppliers and Vendors" to the restaurant industry, her articles and expertise appear nationwide in QSR Magazine, Franchising World, Forbes, Yahoo Finance, and BizBuySell. She is the co-author of Appetite for Acquisition, an award-winning book on buying restaurants.