In-Depth Industry Knowledge
The first skill necessary for a business broker to successfully sell a restaurant is comprehensive knowledge of the industry. General business brokers who move from dry cleaners to convenience stores and back to restaurants, generally lack this complete understanding of the business. A specialist will be up to date on current market trends, understand the operational aspects of running a restaurant, and be very familiar with the financial metrics that drive restaurant valuation.
The specialized Restaurant Broker will have buyers attracted to their marketing and online presence because of their knowledge and expertise, creating a ready-made source of clients for all new restaurant listings. Their knowledge of aspects of the business like the average profit margin can reassure a buyer to consider a location for the future potential beyond just the current performance. They are aware of everything from operational aspects to emerging food trends and can position the restaurant attractively to potential buyers.
Evaluation Skills Specific to the Industry
Before a business broker lists a restaurant for sale, a comprehensive evaluation is crucial. This is a focus on the existing financial condition and opportunity for new buyers who are seeking cash flow. Getting the pricing right is critical since a restaurant that is listed too low leaves value for the seller on the table while an overpriced listing will go stale in the marketplace. Brokers must know
In addition, the valuation and pricing will determine the likelihood of lending on the business. Those with understanding of the industry, knowledge of comparable sales and lending partners, will secure not only the right pricing but ensure that financing is available for the buyers.
For restaurants that are not profitable, and thus, not selling for a multiple of cash flow, an evaluation still occurs. This may include an assessment of the physical location and its appeal to customers, the condition and value of equipment, potential for growth. It may be heavily weighted by the value of the lease and any options to renew, particularly valuable if they are under market rent. Overall, only someone with in-depth knowledge will be able to properly evaluate the business.
Effective Marketing Strategy
Reaching potential buyers requires an effective marketing strategy. This includes online listings on relevant business sale platforms, social media promotion, and targeted advertising. When it comes to selling a restaurant, confidentiality is extremely important. There must be a strict set of guidelines to advertise the restaurant for sale in a way that's attractive but still safeguards the restaurant name, address, and finances.
Remember, the way a business broker presents the restaurant can significantly impact buyer interest. High-quality photos that showcase the restaurant's best features, a compelling description that highlights its equipment, historical performance, and transfer structure can all make your listing package more valuable for interested buyers.
Strong Negotiation Skills
Once a business broker has attracted potential buyers, negotiation becomes a critical part of the selling process. A successful restaurant broker knows how to negotiate effectively to secure the best possible deal for their client.
This includes understanding the buyer's needs and motivations, being able to communicate the value of the restaurant clearly and persuasively and having the patience and persistence to navigate through potential challenges in the negotiation process.
In addition, lease negotiations are a crucial aspect of selling a restaurant. A business broker must be adept at negotiating lease terms that are favorable to both the buyer and the seller. This involves understanding the intricacies of commercial leases, including rent rates, lease duration, renewal options, and tenant improvement allowances.
The restaurant broker should also be prepared to mediate discussions between the buyer and the landlord, ensuring that the lease terms align with the buyer's business plan and financial capabilities. By effectively handling lease negotiations, a business broker can significantly increase the likelihood of a successful restaurant sale.
Extensive Professional Network
Finally, a strong professional network greatly enhances a business broker's ability to sell a restaurant. This includes connections with potential buyers, other brokers, and industry professionals such as restaurant owners, chefs, and suppliers.
A well-connected broker can often find opportunities that others might miss, such as a buyer that is seeking a restaurant just like the one being listed. They often have connections with franchisors seeking to convert existing restaurants to their concepts. They will be well known to the leasing community and landlords will share the name of parties interested in expansion. Overall, connected and networked brokers know those in the industry looking for opportunities and nurture these relationships to help sell more businesses.
Partner with We Sell Restaurants
Overall, selling a restaurant can be a challenging task for a general business broker. That's where We Sell Restaurants comes in. By partnering with us, you'll gain access to our extensive network of buyers, our proven marketing strategies, and our deep industry expertise. We understand the unique challenges of selling a restaurant, and we're here to help you navigate them successfully.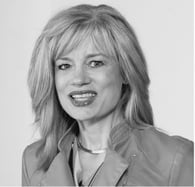 Robin Gagnon, Certified Restaurant Broker®, MBA, CBI, CFE, is the co-founder of We Sell Restaurants, a brand that has carved an unparalleled niche in the industry as the nation's leading and only business broker franchise focused on restaurants. Under Robin's leadership, We Sell Restaurants has grown to 45 states where it dominates the restaurant for sale marketplace, including franchise resales, delivering on the founder's vision to Sell More Restaurants Than Anyone Else. We Sell Restaurants was named one of the most influential suppliers and vendors in the country by Nation's Restaurant News and has earned a position on INC 5000's list of fastest growing privately held companies. Franchisees of We Sell Restaurants surveyed by Franchise Business Review placed it 25th in the nation in franchisee satisfaction.

Robin is the Chair of the Women's Franchise Committee of IFA and is a member of the IFA Board of Directors. She is also an MBA and Certified Franchise Executive (CFE) and has her CBI (Certified Business Intermediary) designation from the International Business Brokers Association. She co-authored Appetite for Acquisition, a small business book award winner in 2012 and contributes frequently to industry press appearing in Forbes, QSR, Modern Restaurant Management, Franchise Update, and others. Entrepreneur has named her to their list of the "Top Influential Women in Franchising."