What's going on in the world of franchise growth and development for restaurants? Here's the latest updates from the Franchise Times Deal Tracker. This is one of our favorite items to receive in in the Restaurant Broker's inbox! This great industry resource keeps tabs on expansion in the franchise world and new deals signed for mult unit development.
According to the latest report issued in August of 2015, "Expe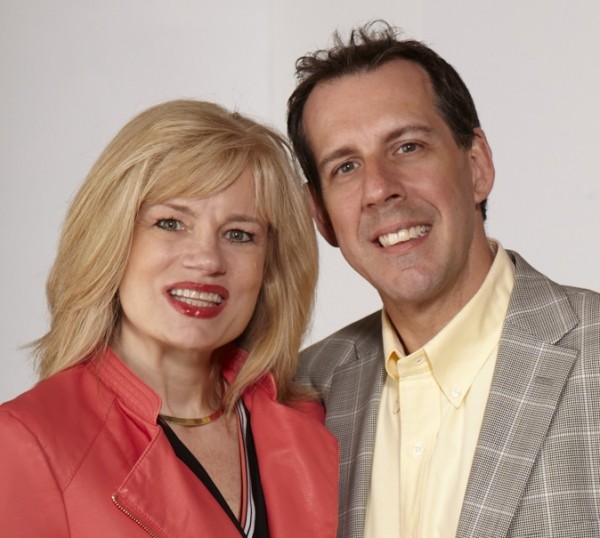 rienced franchisees are jumping into noncompetting franchises" and they are "signing on for more restaurants in their current chain." That tracks with what the restaurant brokers are seeing as we assist in franchise resales. A franchisee comfortable with the system and processes of franchising may start acquiring a totally unrelated brand because they see the opportunity and benefit from the franchise model. Restaurant Broker Robin Gagnon says, "We often work with franchisees that want to diversify their portfolio. They may be in yogurt and decide to add fast causal or they could be in full service and decide to grow with less capital intensive models like quick service."
That is in tune with this months deals quoted directly from the Deal Tracker.
"Brothers Steve and George Menexas have signed on to open 25 Jamba Juice locations in New York, specifically in Manhattan and Long Island. The units will be a combination of the different footprints Jamba Juice has developed. The two franchisees bring a wealth of franchising experience from other restaurant concepts, including Dunkin' Donuts and Tony Roma's. Menexas plans to open the first four to six locations by early 2016.
Del Taco is expanding into Knox County, Tennessee, with a deal for 10 units over the next 16 years. This deal is part of the fast, casual Tex-Mex brand's plan to strategically expand into the southern U.S.:
In a move surprising to the restaurant brokers, Franchise Times reports, "Conehead Investments signed a contract with fast, health-food concept Grabbagreen to build 95 restaurants in Southern California's Grabbagreen to build 95 restaurants in Souther Californi's Los Angeles, Orange, Riverside, San Bernardino and San Diego counties." We look at this expansion as highly optomistic as the vacancy rates and retail availability in these markets is extremly challenging. Putting 95 stores on the books in these counties will be a tremendous undertaking to locate space.for a concept that appears to need more than 2500 square feet. We will watch to see how many units are actually able to be built out of the 95 store committment. The Grabbagreen concept just started franchising this year and they have gained a lot of traction with multi-store deals already announced in Dallas, Phoenix and the Carolinas (34 units!) outside of the latest California announcement.
In a concept you have to see to believe, roast beef and frozen custard concept, Top Round Roast Beef announces a four-unit deal for Louisville, Kentucky. Franchise Times reports that "Billy and Elizabeth Rappaport have signed a four-unit deal with Top Round Roast Beef to develop the Louisville, Kentucky area. This brand started in 2013.
In a move that highlights how franchisees are adding units and diversifying holdings, three deals of note are quoted this month. A Subway franchisee is adding Another Broken Egg, a Maggiano's executive is growing Dog Haus and a Burger King multi-unit franchisee is expanding into PizzaRev.
"David Lee, a military veteran who once ran a multi-million tech company, has signed an agreement with Another Broken Egg Cafe, a breakfast concept based in Florida. Lee has agreed to open 12 units in five years throughout the San Diego area. Lee retired from his tech career at 42 to become a Subway franchisee, growing his Subway company to 240 stores.
Dog Haus has entered into a development agreement with Ron Ryan, a former vice president of operations with Maggiano's Little Italy, who will develop 20 gourmet hot dog units in the Fort Worth/Dallas area.
PizzaRev has signed a multi-unit agreement for Nevada with Jill Lillaney, an experienced Burger King franchisee, with 23 units in Sacramento and Reno. Lillaney's PizzaRev units will be in Reno, Sparks and Carson City, Nevada"
Franchisees expanding with their own concepts are highlighted by the announcment that "Good Cluck LLC, a seasoned QSR operator, has agreed to develop 15 Golden Chick restaurants in six years in the greater Dallas market. Over half of the chain's growth in the last few years has come from existing franchisees, according to the company.
Travel and global growth is on everyone's mind and Smashburger is reported to have landed a spot at three major airports. They have secured lucrative space at Houston George Bush Intercontinental Airport, Charlotte Douglas International Airport and San José International Airport.. In a move common with these airport contracts, the menu has been modified to fit the needs of the traveler. Deal Tracker reports that the menu, "has been streamlined and breakfast added to accommodate the non-traditional locations."
Outside the U.S., growth continues despite some struggles in the world markets related to China's economy and migrant issues. Franchise Times says the following new deals are inked and in procees.
Hooters' has signed a new agreement with its existing partners in Quebec, Wings Montreal (also known as 9315-9929 Quebec Inc.), for three additional restaurants over the next three years. The first will be located near downtown Montreal.
Hurricanum S.A. agreed to open five Hurricane Grill & Wings locations in Austria, Germany, Italy, Poland and Switzerland for a total of 25 restaurants. The first unit will open this fall in Milan, Italy.
Dallas-based convenience store retailer 7-Eleven plans to open 1,000 units across Vietnam in the next 10 years after signing a master franchise agreement with Seven System Vietnam. The first store will open in Ho Chi Minh City, with a timeline of between April 2017 and April 2018.
The deals tracked this month show continued momentum within the franchise industry and is being mirrored on the ground as stores are changing hands at the fastest rate the restaurant brokers have experienced in several years. Single store resales and multi-unit purchases are at an all time high at We Sell Restaurants and multiples are spot on three times owner's benefit for established franchise brands.