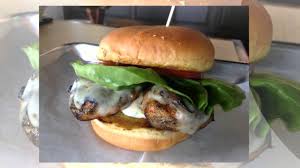 This burger restaurant for sale in West Cobb believes that fast food can be great tasting, healthy, and fresh.

Buy this Gourmet Burger Restaurant for sale and cash in on the Burger craze. Did you know Americans eat about 14 billion burgers per year? If you lined them up, it would circle the earth more than 32 times! Now the restaurant brokers are saying, "that's a lot of burgers!"

This is a locally owned specialty restaurant that one uses organic ingredients to create a custom burger that will have you saying goodbye to conventional fast food forever. Beautifully designed decor and logo shouts "franchise burger restaurant for sale" even though it's an independent operation.
Cash in on desire of Americans to move beyond the basics when you buy this burger restaurant for sale that's definitely not one of the "Guys flooding the market with more inexpensive burgers that are sourced from suppliers sending the same thing into every business instead of relying on sustainable and organic resources.
Buy this burger restaurant for sale in Cobb County Georgia and start serving up burgers the next day! This restaurant for sale is currently doing sales of $35,000 per month with no advertising. They are on track to do over $450,000 this year. High end finishes and organic choices make this restaurant for sale a hit in this affluent area. Average household income within a 3-mile radius is $120,296 and the total population within 5 miles is 81,586.

The kitchen is equipped with everything needed to serve up piping hot, juicy beef, bison, turkey burgers, wraps, sandwiches and more. From fryers to grills, this restaurant for sale is ready to go!

Rent for this burger restaurant for sale is a low $2500 per month and includes CAMs, water and trash. This burger concept works great in this area, but could be transformed into anything but pizza since that concept already exists in this shopping center.

Owner says sell my restaurant! Sign the confidentiality agreement today and inquire about this restaurant for sale.