Robin and Eric Gagnon, restaurant brokers and owners of We Sell Restaurants, focused on what or who makes a great restaurant franchisee in this week's appearance on Talk 920 and Biz 190. The restaurant brokers host a radio show for this industry that is sure to satisfy our listener's appetite for acquisition, feed the need for restaurant reality and serve up a receipt for business success. In this week's show, which airs on Saturday at 12 Noon EDT (Talk 920) and Sunday at 12 Noon EDT (on the Wall Street Journal Biz Network 1190AM), listen as the restaurant brokers explore this topic with franchise experts from across the nation.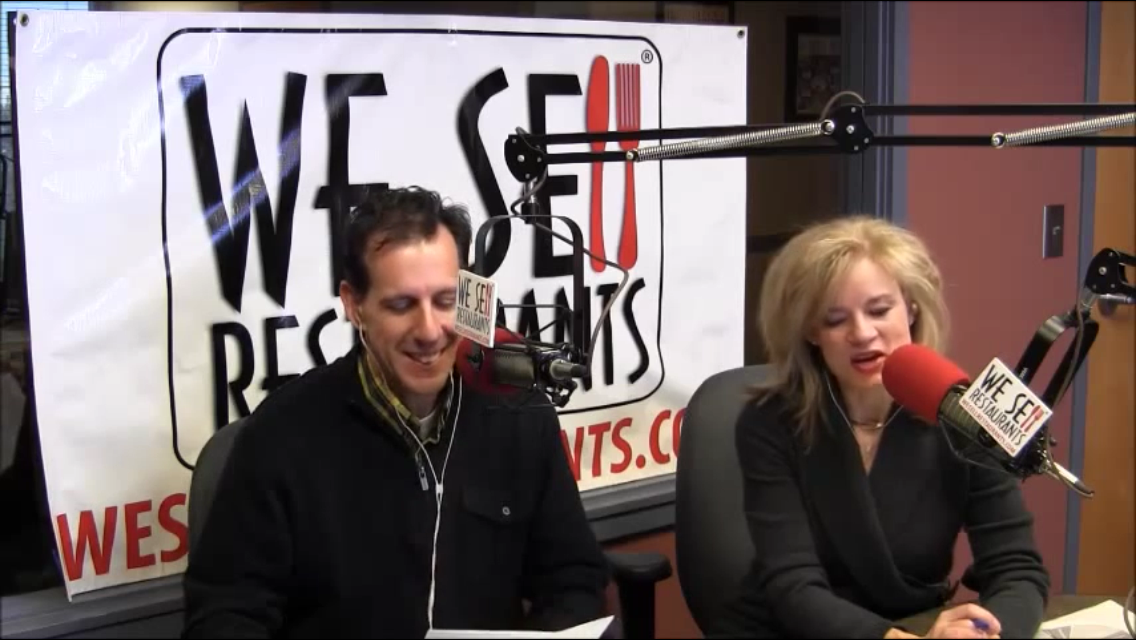 They were joined by Connie Alires, Director of Franchise Development of Which Wich, who has been on the development side of franchising in the QSR industry since 2004. She has an unmatched passion for franchising and the franchisee selection process. In 2009 she completed her certification with the International Franchise Association and obtained her Certified Franchise Executive credentials (CFE). Also joining the restaurant brokers is a proven leader and 20-year veteran of the restaurant industry, Michael Rotondo, CEO of Tropical Smoothie Café; a rapidly-growing national franchise known for its healthy food with a tropical twist. A true foodie at heart, Michael has led the creation and execution of successful and innovative menu items – including a value line of flatbreads that contributed to 50% growth in the chains sandwich sales. More recently, he developed a new kale and spinach smoothie which currently holds the title as the Number 1 smoothie on the menu and represents 5.5% of total sales.
The restaurant brokers started off with the topic of growth plans for 2014. Both brands have extremely rapid projection plans. And what exactly does that mean? They will be looking at prospective franchisees; even though a lot of growth seems to be from the existing franchise base within both brands. Looking to new franchisees, what do they look for regarding who moves forward in the process? Restaurant broker Eric Gagnon wants to know if there are certain character traits that make for a great frachchisee. Which Wich wants people who want to be part of the core culture and values, along with the approval process in general; as they choose viable candidates to move forward under their brand. They focus on whether they are the right fit for their brand and if they understand the vision for the brand. Tropical Smoothie aims for the same, but Michael was quick to point out that they must be playbook followers they can think on their own and certainly be entrepreneurial, but understand that there is a process, a proven process and that they have to believe in the brand, the system and the model. Michael says, "don't reinvent the wheel - focus, on growing the sales side of business".
Connie and Michael both agree that retired military, firefighters and police officers seem to be extremely successful candidates within the franchising industry. Perhaps because of the playbook and the model's executable and proven system? Fantastic organization skills and the like? Want to hear more on this topic and what other tips and techniques will help you go before the franchisor for that all important Discovery Day?
Miss the show? No problem, the radio show is available for download on iTunes or online at www.wesellrestaurants.com.
Take a moment and LIKE the restaurant brokers on Facebook.com/wesellrestaurants or follow the restaurants brokers on Twitter @sellrestaurants. We Sell Restaurants is your industry authority and source for information on all things restaurant related. Remember, We Sell Restaurants is the nation's largest restaurant brokerage firm based on the number of listings, volume and transaction count. They are currently operating in Georgia, Florida, South Carolina, Tennessee and Colorado while actively seeking new restaurant broker franchisees in Miami, Texas and North Carolina.