Our last blog posting on buying a restaurant - Atlanta or any major market focused on the questions you should ask yourself before taking the plunge. The last five questions in our ten part survey ask you to consider whether you should move forward on buying a restaurant or save it fo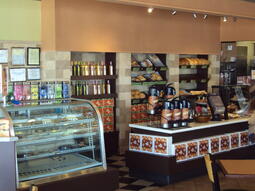 r another time in your life.
Question 6: I prefer a restaurant that operates during these hours:
Open any hours
Open until early Evening (11pm)
Open Late Night/Early morning hours (2am)
Open for breakfast and lunch only
This question affects your future lifestyle and time with your family. It's a good one to discuss with other family members before you begin looking at sports bars open until 2am each night.
Question 7: The most desirable alcohol ratio for me is:
Low to No Alcohol/High Food
Mid Alcohol/Mid Food
High Alcohol (bar levels)/Low Food
No Alcohol

The highest profit margin in a restaurant is made on alcohol sales so the alcohol ratio will drive the net profit on a business up or down depending on how much is served. Local and state restrictions on the type of alcohol licenses generally dictate a ratio. The answer to this question is NO alcohol if you have a felony conviction in your background as you will not qualify for a liquor license in most states.


Question 8: My motivating factor to buy a restaurant is
Investment/Money making potential
Restaurant Experienced/now I want my own place
Seems like a good idea
I'm not sure

This is a good place to try and take a break and articulate to yourself or another person why you are motivated to buy a restaurant. The answer may determine whether you continue on this quest or decide on another type of business.

Question 9: When it comes to finding a restaurant, these are my criteria from my current home

This question is incredibly important in major metro areas like buying a restaurant in Atlanta. Decide up front how far you will travel or if you will move to acquire the right restaurant. Changing your children's school is a family decision. The right business in the wrong location may not be an option for you.

a) I am willing to travel _________ miles from my current home to my business
b) I am willing to move _________ miles from my current home to my business
Question 10: My financing plan is:
I will not require financing or capital
I have loans or investors secured up to __________
I need the owner to finance ____% or $______ but I can find $__________ to put down
The last question to ask yourself before you go shopping is what you can afford. You wouldn't shop for a house without a pre-approval or a budget and you shouldn't start shopping for a restaurant without the same. Who's paying for the business? Will you need financing? Are you looking for owner financing?

If you seriously consider all ten of the questions covered in this and our last blog posting on questions to ask before buying a restaurant, you will be equipped to meet sellers and brokers with a clear strategy for your own success.