Ray Kroc, the infamous McDonald's restauranteur, was notorious for stating that he wasn't in the hamburger business. He'd say, quite matter-of-factly, that he was in the real estate business and it just so happened he liked to put hamburger joints on his real estate. This stance is a powerful one and point number one when we talk about restaurant branding.
The fact is, it doesn't matter what concept you have, what food you serve, or what your brand identity looks like if you have it on a poor piece of real estate. Furthermore, it doesn't matter if you want to have a certain concept, if the real estate dictates otherwise. I'll explain.
There's a beautiful, historic building in Pennsylvania that overlooks the Susquehanna River. It's about 30 minutes outside the city of York making it a destination restaurant experience. The view is remarkable and people go there for that historic feel and their delicious, high-end food. The problem is, they've become bored with their brand identity and are actively trying to modernize it. They're wasting countless dollars on advertising and marketing to try to lure people in who want a modern experience. The problem? They do not have a modern restaurant experience. They have a historic restaurant experience.
Once you have your location, you are at the mercy of the vibe it creates. If you have a historic building with a historic interior, your brand must follow suit. If you're in a new strip mall and have a metro-chic interior, your brand must follow suit. Going against the grain will create an unwinnable, uphill battle that will leave marketing and branding dollars wasted in your wake.
The lesson? Before you jump into that "unbelievable deal" or that "perfect space" define what concept you really want to create and what kind of experience you want to deliver. Let that determine the types of locations a seasoned real estate agent will show you.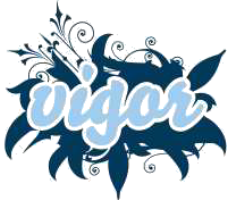 After all, your restaurant's brand starts with its location.
Contributed by Joseph Szala, Restaurant Brand Expert for Vigor, a restaurant branding consultancy in Atlanta, GA and published author of Fire It Up: Building Restaurant Brands that Blaze. www.vigorbranding.com www.fireitupbook.com www.invigor8.net