We Sell Restaurants, the nation's largest restaurant brokerage firm, has acquired a new office building located at 6 Meridian Home Lane in Palm Coast, FL. The Hammock Professional Park Building will serve as the new headquarters for We Sell Restaurants and will accommodate the company's continued growth.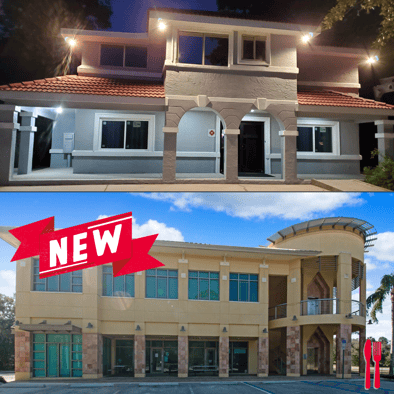 Top - The We Sell Restaurants Corporate Headquarters, Bottom - The new office space for the We Sell Restaurant Corporate Headquarters.
"We're thrilled to have acquired this new space, which will provide us with the room we need to expand our operations and continue serving our clients at the highest level," said Robin Gagnon, the founder of We Sell Restaurants. "This location is perfect for us, as it offers modern amenities, ample space, and a prime location in beautiful Palm Coast."
The new office space offers approximately 4,000 square feet of modern office space, with high ceilings, large windows that provide plenty of natural light, and state-of-the-art finishes. The location also features multiple private offices, a spacious conference room, a large open-plan workspace, and a welcoming reception area.
"We're excited to have found the perfect location to grow our business and continue providing the highest level of support to our franchisees and clients," said Eric Gagnon, the President of We Sell Restaurants. "This move is a testament to the hard work and dedication of our team, and we can't wait to see what the future holds."
The acquisition of the Hammock Professional Park Building is just one example of We Sell Restaurants' commitment to growth and expansion. With a team of experienced professionals and a proven track record of success, the company is poised to continue leading the industry for years to come.
History of the The Hammock Professional Park Building
The previous tenants of the office space included a small school for special needs children. After acquiring the building, We Sell Restaurants partnered with a local church to re-home the school's leftover furniture and supplies. Together with volunteers from Parkview Church, We Sell Restaurants loaded two 35-foot moving trucks full of desks, shelves, chairs, textbooks, notebooks, and other classroom supplies. The effort took only a few hours thanks to the many volunteers who arrived to help. The furniture and resources now reside at a new location where they will continue to support children in the community.
"[I am] excited to see We Sell Restaurants not only get our new office building ready for painting and more but also benefit our community by providing needed school supplies, desks, and teaching materials, books, games and more to children in Flagler County," said Robin Gagnon of the effort.
The decision to donate the school supplies reflects the We Sell Restaurants commitment to community outreach.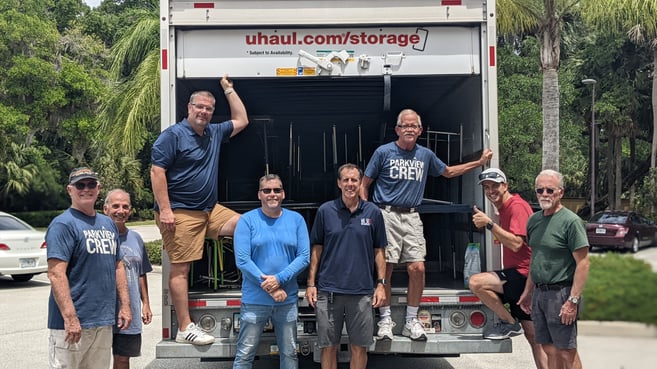 Eric Gagnon (bottom center) with Parkview Church volunteers packing school supplies into a moving truck for transfer.
We Sell Restaurants Growth
We Sell Restaurants experienced record growth prior to the decision to relocate their headquarters. Altogether, the business brokerage specializing in restaurants doubled their number of franchise units and doubled their revenue on transactions in 2022. The brand is now approaching $250 million in listing inventory as they continue to award franchises nationwide.
The new building will house the corporate staff in addition to an expanding leadership team thanks to a spacious floorplan and several private offices. A dedicated conference room for franchisee training and more will be the highlight of the building's layout.
These new spaces will support higher attendance numbers from franchises and franchise candidates. Additionally, there will be room for further growth as We Sell Restaurants builds a corporate team equipped to support an increasing number of franchise units.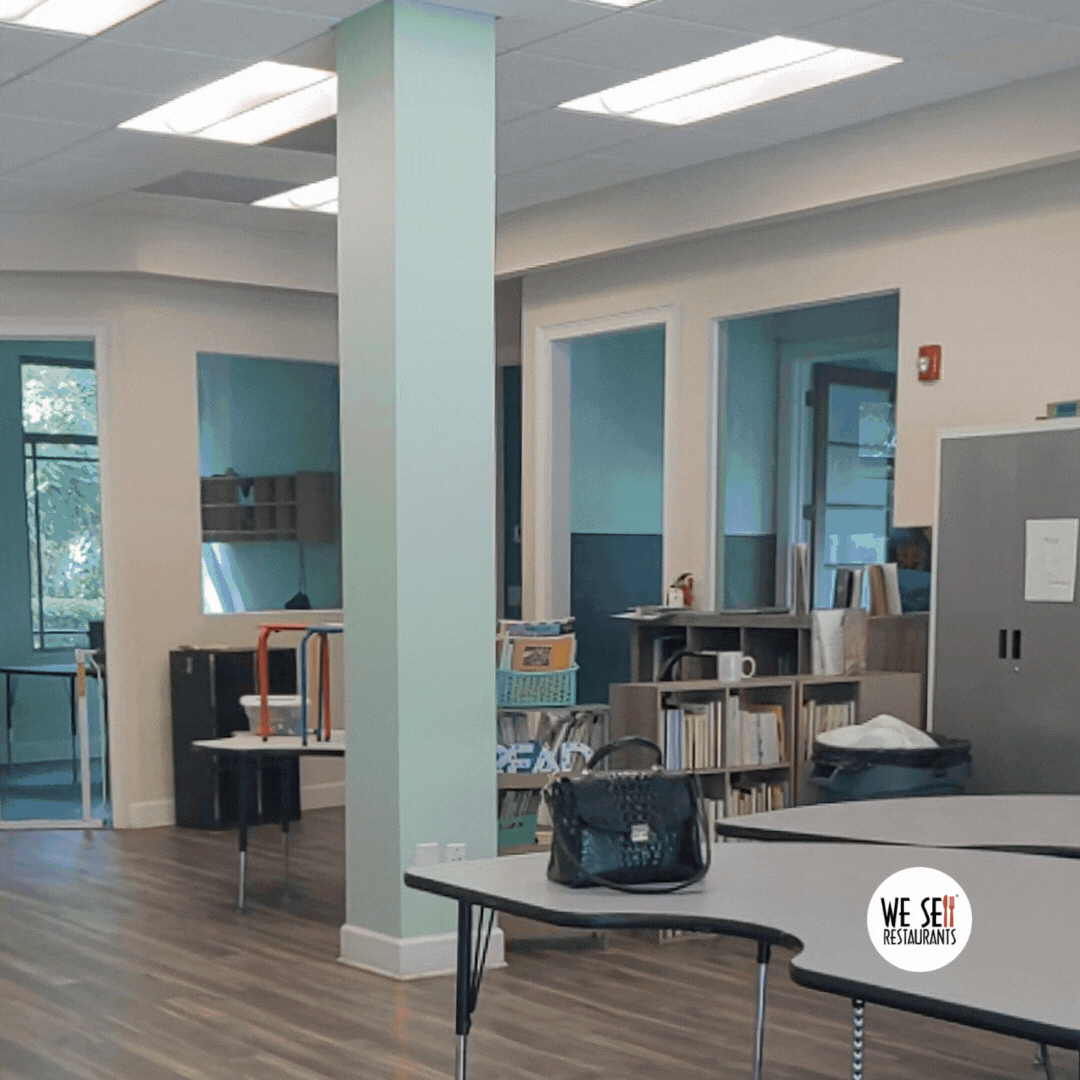 First look at the new transformations taking place at the Hammock Professional Park office building.
For updates on We Sell Restaurants, please visit www.wesellrestaurants.com.
About We Sell Restaurants
We Sell Restaurants is the nation's largest business broker franchise focused exclusively on the sale of restaurants, with 20 years of experience in helping buy, sell and lease hospitality locations. We Sell Restaurants and its franchisees have sold thousands of restaurants across the country and maintain a listing inventory of more than $200 million online at their powerhouse restaurant for sale marketplace, including independent and restaurant franchises for sale. We Sell Restaurants is offering franchise opportunities for their brand in select market areas. For more information, visit www.wesellrestaurants.com.