Sometimes, the best restaurant for sale is a restaurant space for lease. This is the story of Gerry McGovern and Ciaran Mosley, owners of Irish Times Bar & Grill in Naples, FL.
Gerry and Ciaran first reached out to me in 2019. Gerry, a structural engineer bouncing between New York and Florida, and Ciaran, a hospitality expert with a tenure of approximately 15 years at the international company, Porter House, began their journey in 2015, when they first started looking for opportunities in Florida. Their vision was to bring a slice of Ireland to the sunny shores of Florida where customers could "Enter a Stranger, Leave a Friend, and Return as Family."
Both Gerry and Ciaran have extensive experience in the restaurant industry working and building. They met in New York, where they discovered they had both grown up in the same Irish neighborhood. Ciaran lives in Florida with his wife and toddler, and Gerry recently moved to Florida with his wife full-time for the restaurant.
Finding a Restaurant Space for Lease
The first step in bringing their dream to life was finding the right restaurant space for lease. Gerry and Ciaran had been registered Buyers on the We Sell Restaurants website and had inquired about a few asset sales that might fit their needs. The fellas ended up writing a LOI for an available vacant space in downtown Naples that had been a Boston themed sports bar until the former owners decided not to renew the lease. Gerry and Ciaran were on it and even expended valuable resources on drawings and plans for the space. The guys continued to request a lease from the landlord, as all terms were agreed to and just needed to be finalized. For reasons unknown, the landlord would not present Gerry and Ciaran with a lease for them and their counsel's review.
The partners were faced with a decision. Continue putting money into a lease space, for which they did not have a lease, or cut bait and look for another spot. They decided to move on. The landlord's actions around the lease left them feeling unsettled and that maybe they did not want to form a long-term business relationship with this particular landlord.
→Read also: 10 Dirty Secrets Landlords Don't Reveal About Restaurants for Lease
In the late summer of 2021, I let Gerry and Ciaran know about a large restaurant for lease space available in Naples. The specs fit the bill and they signed the lease. The space was in very rough shape and had been vacant for a couple years but the location in North Naples was very desirable. Most prospects had passed on the space due to it being such a huge project and build out. There was a hood system and some walk-ins but not much else. The floors were wonky and would need to be redone. This was going to be a true build out from scratch, but the guys had a vision and knew this was the one. It was maybe a slightly larger footprint than what they wanted at 5,788 square feet but they could envision their concept really working well in this space.
The first space you look at is rarely "the one", and Gerry and Ciaran knew this. Their advice to other restauranteurs searching for restaurant spaces for lease is to be patient. It can take time to find the right location, but it will be worth it the end.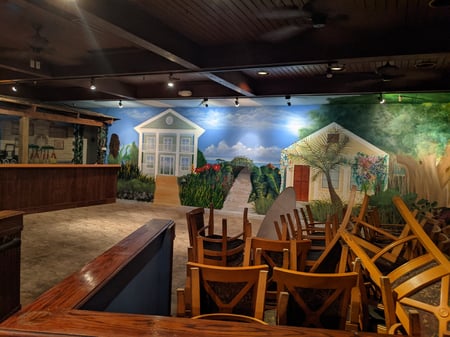 The restaurant space for lease that Gerry and Ciaran ultimately chose had been vacant for a couple of years. This is what the location looked like before they remodeled for Irish Times Bar and Grill.
Transforming a Lease Space into the Restaurant of Your Dreams
Once the lease was signed, the transformation of this old restaurant lease space could begin.
I visited the lease space frequently, capturing pictures and videos of the transformation in progress. It was amazing to witness the total transformation and see their vision realized. It didn't happen overnight. Just coming out of the 2020 lockdown, there were significant delays in permitting, inspection, construction, and supply chain.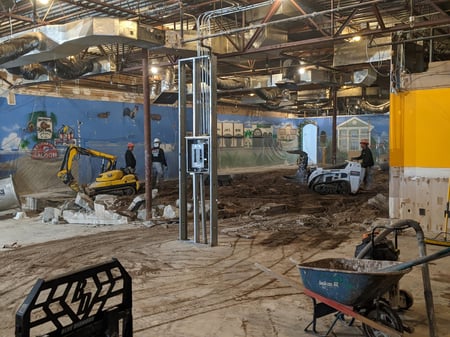 After the lease was signed, Gerry and Ciaran got to work remodeling the restaurant space for lease and transforming it into their dream restaurant.
Finding the right lease space was not the only challenge these restaurant owners had to overcome. While their initial hope was to open in the spring of 2021, delays in construction and permitting pushed their grand opening all the way to the end of December 2022. Finally I heard from Gerry and Ciaran they were doing their soft opening on December 28. I headed over with my brother-in-law, who hails from Ireland, to try it out.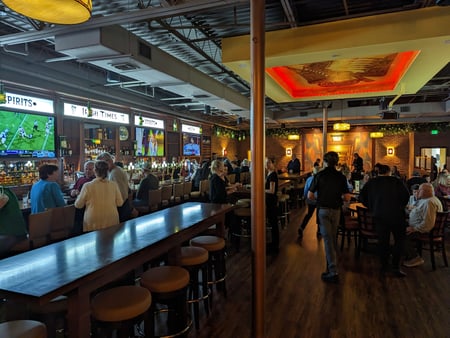 Irish Times Bar and Grill opens in Naples, FL! Gerry and Ciaran completed a beautiful buildout and opened their dream restaurant.
A Restaurant Dream Brought to Life
Today, Irish Times stands as a testament to Gerry and Ciaran's dedication and the power of finding the right restaurant space for lease. During the day, it is a family-friendly venue, bustling with food, drinks, and live entertainment. By night, it transforms into a lively nightclub. The restaurant even made headlines on ABC 7 local news for their St. Patrick's Day celebrations.
Their tale is a beacon for all aspiring restaurateurs. It highlights the importance of patience when searching for a restaurant space for lease, researching your markets, remaining dedicated to your restaurant's vision, and working with a restaurant broker who sees your vision, too.
I was so honored to have been able to help these restaurateurs realize their dream from lease to grand opening. We are fast approaching the first anniversary for Irish Times in Naples. Not only was I able to be a small part in moving an idea, a dream into a reality, but I also met a couple of fantastic guys whose vision and hard work I'm confident will be a mainstay of our community for a long time.
Are you on the hunt for a restaurant space for lease to bring your dream to life? Browse our restaurants for sale marketplace online today, or see restaurant spaces for lease. We Sell Restaurants has Certified Restaurant Brokers nationwide who are ready to help you achieve your dream of restaurant ownership!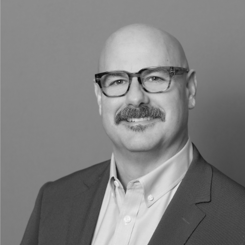 Dave Whitcomb is a Certified Restaurant Broker and the Franchise Partner for Lee and Collier Counties. A veteran of the restaurant industry for more than three decades, Dave has served in numerous roles including: Culinary Director, Executive Chef, and General Manager. He operated his own successful full-service restaurant in Santa Clara, California before relocating to Florida to pursue a career in restaurant brokerage.

Dave is licensed by the Florida Real Estate Commission as a Real Estate Broker and has also completed training leading to his designation as a Certified Restaurant Broker, one of a handful granted nationwide. Dave graduated with Honors from Johnson & Wales University and has a Bachelor of Science degree in Food Service Management.

Dave's knowledge of the industry spans operations including hiring and leading teams, financial performance including P&L, sales and expense management and marketing, including planning public relations, advertising, social media and more.

This experience makes him a perfect fit for the Naples Florida market including Lee and Collier counties which is currently underserved from a niche, exclusively restaurant, business broker perspective.

David can be reached by phone at (239) 300-5041 or by email – davew@wesellrestaurants.com.