Atlanta Restaurant Brokers met up with the Hometown favorites, Herb and Brianna. Both these talents made it halfway through the competition before Brianna was eliminated Sunday night. These two were tight lipped about the outcome when we me up with them Saturday on the radio and again Sunday night at the viewing party. Never mind that Brianna was eliminated from the show. She wasn't going to tell anyone until the final minutes.

Both Food Network phenoms have have star power to spare. Eric and Robin Gagnon shared a radio show with the two celebrities the day before we learned that Brianna was sent home.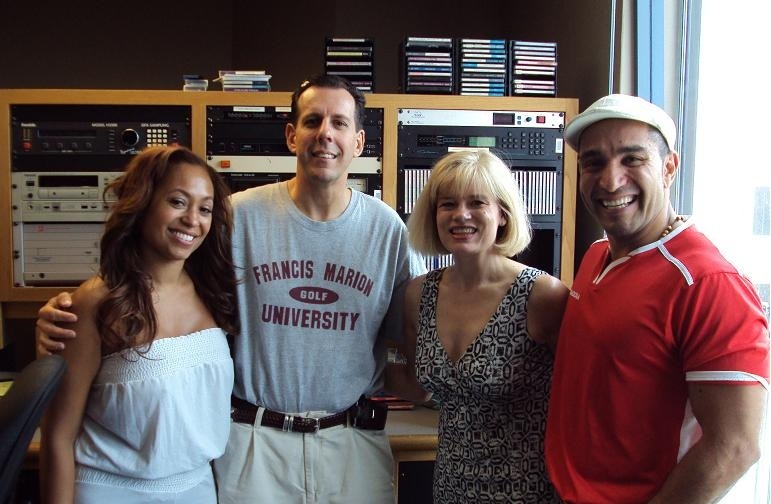 Sunday we were guests at the viewing party where food, fun and drinks were all on display. Herb made a great speech after we all learned that Brianna was at the end of the road. He shared that Brianna made the best food in the Food Network house once the cat was out of the bag and we knew she was leaving the show.
Atlanta foodies can track their results for the Next Food Network Star weekly at 9pm on Sunday