If you offer owner financing there are a few things you should know before awarding credit to a potential buyer.
Always seek legal advice to draft documents that provide you the protection you need in the event of default. When you offer owner financing all of the terms should be defined in detail right down to the process of repossession. The terms of default should be spelled out in detail and completely understood by both parties at the time the note is signed.
You can secure your loan in a variety of ways. First, have your attorney place a lien on your business equipment so the buyer cannot dispose of it once the financing agreement is in place. Secondly, require the buyer to provide you with a personal guarantee. Third, secure the owner financing agreement by requiring collateral from the buyer. This can be anything up to an including a home, investment property, or anything else that has value and will provide you with security in the event of default. It is important to keep in mind that although the buyer's assets will provide you with security the process of collection can be very costly and time consuming.
The best way to avoid this is to do your homework and try to sell to a buyer that is credit verified and has enough experience to operate the business at a profit and make the payments on the note. The third thing you should do is extensive research on the background of the buyer if you are going to offer owner financing. This includes doing a credit check, acquiring references, requesting a resume, and any other information that will help you to make an informed decision. If your gut feeling about the buyer is negative it is best to move on to the next buyer to save future headaches and possible litigations.
Envision the worst case scenario if the buyer defaults on the financing and damages your property. Make sure there is enough money upfront on the down payment to take care of any costs if you have to repossess the bar and repair or remodel before you re-open for business. These are important steps you should take to protect yourself and your property if you are considering offering owner financing to sell your bar.
Read also the Key to Selling Your Bar for more tips and insights. For more answers to questions about selling your restaurant, refer to our blog.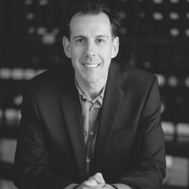 Eric Gagnon, Certified Restaurant Broker®, CBI is the founder and president of We Sell Restaurants and co-author of Appetite for Acquisition, the definitive guide for anyone looking to enter the restaurant industry. He is a fellow of the International Business Brokers Association and serves as a board member for VetFran of the International Franchise Association and as a board member for the Southeast Franchise Forum. Eric is an industry expert in restaurant sale and valuation with 20 years of experience brokering restaurants for sale.