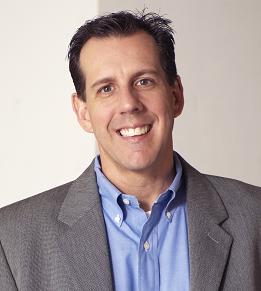 As a restaurant broker we often need to look at the bigger picture to better understand the best value of one or several units in specific segments, categories or locations.
Most operators look and measure themselves internally and often blame external reasons as for why they fell short of their goals or performed worse than the previous year or quarter.
I once had the opportunity to have lunch with Jack Welch former CEO of General Electric. I just sat there and listened carefully to his words of wisdom. Today I still remember that lunch where he spoke about annual goal settings and budgeting for all the many divisions of his company. He discussed how "theatrical" the sessions were as the unit level leaders would try to set low goals and get high budgets so they can look great at year end and get bonuses, promotions etc.
Mr. Welch started to ask each division how they were doing against the marketplace and their competitors. Various fuzzy answers followed his request as basically no one was really sure. He then decided that going forward all of his divisions will be measured against growth in market share and against the competition. Needless to say some of the strongest years for GE were under his leadership due in great part to this change in vision.
As restaurant owner you should adopt the same way on how you measure your performance. For instance, if you reduced your food costs by 3% and increased sales by 4% for the year, you may be very proud of that. However, if in the meantime, your industry segment (pizza, yogurt or Thai) grew sales by 7.9% and your competitors took market share from you, then you may be in trouble and not even realize it.
As a restaurant broker we differentiate ourselves from our competitors by using empirical data to measure performance. We encourage restaurant owners to do the same and here's how. Every year there is a great tool published by Nation's Restaurant News called the top 100. This report is an in-depth look at the top performers in our industry. It takes us days to go through the data that is readily available to restaurant owners and buyers, along with restaurant brokers. You can use that data whether you are an independent owner, single or multi-unit operator to help measure your performance and have an honest look at your business.
I seldom meet with a owner that blames himself for a poor performance. The excuses we hear as restaurant brokers are along the lines of "well the economy is bad," "I have a bad manager and/or staff," "the franchisor is not helping," " I am in a bad location." Not once in more than a dozen years of selling restaurants have I had an owner in front of me saying, "my food is bad, my service is along the same lines and my restaurant is very dirty" even when all of that is easily apparent.
Now let me share with you some of the highlights of this year's top 100:
Overall sales for restaurants grew by 5.3%. More specifically for those of you in the bakery/cafe segment, sales grew by 11.9% ( the highest growth) while family dining was the worst segment only growing by 0.6%. McDonald's was the number one restaurant and has been number one on the Top 100 list for the last 39 years. Number 100 this year is the Firehouse Subs franchise restaurant which is up 17 spots from a year ago. The report breaks down into very detailed information in 15 different segments.
The restaurant brokers recommend you look at the segment you identify with and start comparing your key performance indicators against them. If you are not quite ready to compare yourself with "the big boys" they will release the same type of report next month for the "next 100".
Start looking outside of your walls for answers, because most of the time that's where the answer and success hides from you.
LIKE this article? Please SHARE it on Facebook, Twitter or Linked In