September 25, 2015 – Next week, restaurant brokers Eric and Robin Gagnon host Franchise Times Senior Editor Jonathan Maze and Technomic Executive Vice President Darren Tristano on their weekly Restaurant Radio show.

From sales performance to "heard on the street" nuggets, this week's show will focus on what heavy hitters in the industry see in their crystal ball. What is top of mind for the industry today? What economic issues continue to pose challenges for the industry (gas prices anyone?). How about opportunities? Is there still room for today's restaurant entrepreneur to launch a new concept and take it to the top of their game? The restaurant brokers have assembled an all-star panel to give their opinions and analysis on the overall pulse of the restaurant business.

Listen in as one guest says reveals his pick for the best operator in the industry. According to this expert, it's Chipotle since in his words, "They do everything right." What are the struggles facing the industry? According to these insiders franchises face competition for great restaurant space and the "struggle to find locations" is heating up. Another challenge is growth. One panelist tells the restaurant brokers that it's hard to "Try to grow in a slow growth industry."

The restaurant reality segment focuses on the same topic and how some segments and concepts thrive while other fail. Listen to the entire restaurant radio show on GLN the Good Living Network next week, Monday at 2pm EST and Tuesday at 9PM EST..

This Week's Guests:

Darren Tristano, Technoic:

Darren Tristano is an Executive Vice President at Technomic, Inc. and is focused on expanding the foodservice industry knowledge base and sharing this intelligence with operators, suppliers and other key players. Over the past 20 years, he has overseen the growth of Technomic's Information Services division. On Technomic's consulting side, Darren leads the company's Restaurant Practice, providing operator clients with actionable findings and insights. Drawing on this experience, Darren also puts Technomic's research findings into context, speaking frequently to the media and at industry conferences. Darren is responsible for industry tracking services and reports that foodservice executives rely on for market intelligence. These "industry standard" sources include Consumer Brand Metrics, MenuMonitor, PriceMonitor and the Digital Resource Library.



Since 1999, Darren has led advisory group services for Technomic's operator clients. These groups have been essential to maintaining close contact with the industry and providing unparalleled access to frontline industry issues.

Darren also serves as group publisher of Technomic's Consumer Trend Reports and conferences, including Technomic's Restaurant Forecast & Outlook, Consumer Insights, Canadian Trends & Directions, and Menu Innovation and Insights events. Currently, he is leading initiatives to expand Technomic's operator knowledgebase in North and South America, Europe, Asia and Australia.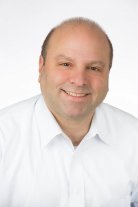 Specializing in national and emerging restaurant chain concepts, menu trends and consumer dining behaviors, Darren is often quoted in trade, news and business media, including The Wall Street Journal, The New York Times, USA Today, Los Angeles Times, Chicago Tribune, Forbes, Fortune, Fast Company, Nation's Restaurant News, Franchise Times, Restaurant Business and numerous other online and print publications. He has made appearances on The Today Show, Bloomberg Television, Fox News and MSNBC, and is a frequent guest of National Public Radio and Marketwatch.

Darren is a frequent speaker at conferences sponsored by the National Restaurant Association, Nation's Restaurant News, Restaurant Hospitality, Restaurant Leadership Conference and The Canadian Restaurant and Foodservice Association.

Darren earned his B.S. degree from The University of Illinois at Chicago. He is a Certified Public Accountant.

Johnathan Maze, Franchise Times .



Jonathan is the editor of the Restaurant Finance Monitor a monthly newsletter that offers unique opinion and analysis on the restaurant industry, delivered to some of the most influential movers and shakers in foodservice and the editor of Franchise Times, a monthly glossy publication devoted to the franchise sector. In addition, Jonathan writes an award winning daily blog at restfinance.com

About We Sell Restaurants

We Sell Restaurants is the nation's largest restaurant brokerage firm specializing in restaurants wanted (restaurants for sale), leasing a restaurant and franchise restaurant resales. The We Sell Restaurants brand is known nationwide for professionalism, industry knowledge, and unmatched service. They can be found online at www.wesellrestaurants.com. The firm is franchising their brand nationwide and has offices in Florida, Georgia, Colorado, Tennessee and South Carolina.

The We Sell Restaurants radio show will be on the air on GLN the Good Living Network next week, Monday at 2pm EST and Tuesday at 9PM EST. It is available for download on iTunes as well.