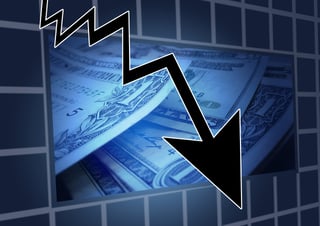 Restaurant sales in the second quarter of 2016 appeared to slip when you look at both local polling and national trending The restaurant brokers, along with our buyers and sellers are wondering, is this negative news a trend or a short term blip?
Robert Wagner, CPA and principle at NetFinancials released his annual survey headlined, "Established Atlanta Restaurants Struggle in Q2 2016" while one notable analyst said to prepare for a "Restaurant recession." Despite these pessimistic headlines, we are getting reports of strong sales on a door to door basis and continuing control over costs leading to store level earnings increases.
The Wagner survey, a long-term barometer of Atlanta restaurant sale indicates that "Atlanta Q2 2016 restaurant sales volume grew at a paltry 1.8% over Q2 2015. For the quarter ended June 2016 positive sales gains were reported at 54% of the 108 independent Atlanta restaurants surveyed. Year to date 2016 comp sales are up 2.6% over 2015 sales."
Nationally, the news is much worse. TDn2K's Black Box Intelligence, a restaurant sales and traffic- tracking company, reported national restaurant Q2 revenues declined by 0.7% for the second consecutive quarter of negative sales growth nationally.
Wagner reveals that results were across the board for the quarter, saying, ""Q2 2016 was one of the strangest quarters we've seen. Sales at Atlanta restaurants were gangbusters in April, sales were so-so in May and then in June the bottom dropped out." He went on to reveal the most disturbing number is his survey saying, "Forty-six percent (46%) of restaurants in our survey reported sales declines for Q2 2016. That is the highest percentage of restaurants with quarterly negative sales since 2010 when our Atlanta restaurant survey started." Restaurants weren't the only ones hit in second quarter. Group occupancy at Atlanta's hotels dropped in June by 5.7% when compared to June 2015.
A recap of the results are shown below:
| | | | | |
| --- | --- | --- | --- | --- |
| | Q2 Atlanta | Q2 National | YTD Atlanta | YTD National |
| 2016 Comp Sales | 1.8% | -0.7% | 2.6% | -0.4% |
In other articles on restaurant sales, an analyst is predicting a downturn based on how well the industry has been doing. Their reasoning? It's been too good to last.
Stifel Financial Corp. analyst Paul Westra says to get ready for "the start of a U.S. Restaurant Recession" and telling his clients to exit restaurant shares. He is saying this despite the National Restaurant Association's performance index topping 100 every month of 2016. This index is said to signal industry-wide expansion and the National Restaurant Association is predicting record-high sales for 2016. That seems at definite odds with Westra who is basing his analysis on only the most recent quarter of results when earnings reports were missed by Starbucks, McDonalds', Taco Bell and Chipotle. His results also ignore pizza which turned in pretty good results (+9.7% for Papa John's).
In yet more news on the national front, Jonathan Maze said in a recent Nation's Restaurant News article that "Industry sales are slowing down." The actual decline from first to second quarter a decline of 1.7 percentage points. The change in sales varied by segment with quick-service chains and casual-dining chains averaged same-store sales slowdowns of 1.5 percent from the previous quarter and family dining chains averaging a 1.3-percent sequential decline.
Four sources are weighing in with NetFinancials painting a bleak picture for Atlanta restaurants and other national analysts also pointing to slower sales growth. On the other hand, the National Restaurant Association's predictive index is positive for every single month of 2016. Our thoughts are this. Restaurant sales results are spotty and have more to do with the individual operator than overall trending. While there is some anecdotal evidence that retail sales and food sales slip during the months leading up to an election year, we have some sellers with double digit increases. We see operators achieving success based on attention to detail, commitment to marketing plans with specific dollars and measurable actions and overall focus on controllable items including food and labor costs. This is across the board for fast casual, full service and fast food. We are adopting a wait and see attitude to see if three months represent a trend but expect the first months of q-4 to soften with the end of November and December stronger for restaurants. Why? The election will be settled and with that comes a result that is known rather than the uncertainty that the American public is currently facing.
Sources: Data for Atlanta Restaurant Sales was provided by Robert Wagner, CPA is president of NetFinancials, Inc. which provides a full range of tax and accounting services for restaurant companies. Email: bob.wagner@netfinancials.com. www.netfinancials.com Direct: 404-874-7002
The NetFinancials quarterly Atlanta restaurant sales survey is provided as a public service to the restaurant industry. Copyright NetFinancials, Inc.