The Rivermore Business Beat - Life in the Park Magazine posted this article about Restaurant brokers Steve and Cyndi Weinbaum of We Sell Restaurants in their June 2018 edition.
In 2015, Steve Weinbaum decided he'd had enough of the "corporate grind" and wanted to find a new career path that he would enjoy. So, he started selling restaurants. Literally.
Weinbaum, joined We Sell Restaurants, a business brokerage practice focused on the restaurant industry. The company specializes in selling restaurants, restaurant space for lease and leads the country in independently owned and franchise restaurant resales. Before long, he was joined by his wife, Cyndi where they created a husband and wife team in the firm.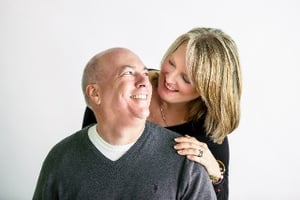 Steve and Cyndi both have retail and financial backgrounds. They met and married while at Macy's corporate headquarters in Atlanta where Steve was on the marketing side and Cyndi was in buying. When Macy's relocated their corporate offices to Atlanta, Steve transitioned to the gift card and payment industry while Cyndi pursued a residential real estate career. Eventually, their Macy's days led to a connection with Robin Gagnon of We Sell Restaurants. Eric and Robin Gagnon, also a husband and wife team, started the firm in 2001 and have grown it to a nationwide company working in 45 states.
"It's a lot of fun because you meet buyers and sellers who are looking to get in or out of the industry for different reasons," Steve said. "I had a guy who worked at a yogurt shop for five years as an operations manager and had the chance to buy one for the first time. You feel like you're helping people realize their dream, which is both fun and rewarding."
Steve and Cyndi help buyers realize the American dream of business ownership. They broker deals between parties looking to buy and sell a restaurant. Sellers need their services to figure out the value. Buyers need their advice to make the right decision.
In a typical transaction they begin with the seller who is interested in their services, speak with the restaurant or franchise owner to figure out their financial details, do a valuation and come up with an asking price. The listing is then marketed nationwide to a database of more than 75,000 buyers seeking a restaurant for sale, all while keeping the exact name and address a secret.
For buyers, Steve and Cyndi do the initial work to qualify them for the purchase, assist with lending options and provide overall guidance and support. Prospective buyers must sign a confidentiality agreement and the name of the restaurant is not listed on the site, only locations and details. Once the buyer has been qualified, the restaurant's identity is revealed.
This career switch has worked out well for the Weinbaum family. They've found a way to provide for their blended family and lifestyle while enjoying the flexibility of being in business for themselves. They enjoy helping other realize the dream of small business ownership. They've also proven to make a great team. Steve admits he's not a details-oriented person; that's more of Cyndi's strong suit, so she handles a lot of the numbers and writes many of the contracts. Meanwhile, Steve's background in sales and finance comes in handy when working with sellers and lenders.
"We are a great team. We complement each other with our strengths and skill sets," Steve said.
Steve can be reached at (770) 714 – 4552 or email at steve@wesellrestaurants.com.
Cyndi can be reached at (770) 851 – 5194 or email at cyndi@wesellrestaurants.com