Royal Palm Beach's Wild West Diner is no longer a diner for sale in Florida. The business was on the market for just over six months when it sold with the efforst of Certified Restaurant Broker Ken Eisenband.
The new owner, Larry Marble, found this diner for sale online and decided he would not miss out on the opportunity offered by the Restaurant Brokers. Marble, a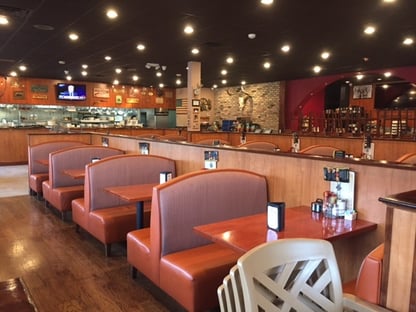 military veteran, is an existing operator. He owns Pirate's Well in Lake Park, Florida, and with the massive success he has had at that location, he decided to buy the Wild West diner for sale to convert into a second Pirate's Well establishment. The sellers, Wild West Diner, LLC began the business in 2014, and due to health issues decided to list the diner for sale with the Restaurant Brokers.
What used to be a diner for sale has now been transformed into a bar and restaurant with menu items including lobster mac & cheese, wings, tasty burgers, pizza, tacos, steaks, chicken and seafood. The Wild West Diner had patrons that loved their breakfast, so Marble didn't change that when he completed the transformation – breakfast is served daily! Royal Palm Beach residents have nothing but great things to say about the transformation, here's just a small sampling of the five-star rave reviews the new concept has already received:
"Food was great. Staff was right on top of things. Friendly and professional. Larry greeted his customers with a smile and made sure everything went smooth."
"This place is one of the best establishments in royal palm beach. I highly recommend the crack wrap."
"The food is so good at Pirates Well that we happily drive the 18 miles for breakfast. The staff is very efficient and friendly, there are plenty of TVs to watch your favorite sporting events, and lots of parking."
"Food is awesome and the staff is my favorite of any local place!! They make you feel right at home!"
Restaurant Broker Ken Eisenband had this to say of the transaction: "The Wild West Diner for sale to Larry Marble went very smoothly due to both partie's professionalism. The seller kept accurate books and records, so requested due diligence material was easily presented. The buyer was well prepared and organized in his dealings with the landlord. It was a pleasure to work with everyone involved with this transaction"
Certified Restaurant Broker Ken Eisenband holds a brokers license in the state of Florida. He holds a BBA in Business Management from Morehouse College. Eisenband is a Certified Negotiation Expert and was the proud recipient the Dealmaker Award from the Business Brokers of Florida Association for two consecutive years. Ken currently is a multi-unit franchise partner with We Sell Restaurants in Broward County and Palm Beach County, Florida.
Are you in the market for a diner for sale like this? Click on the link to be taken to our diner for sale listings across the country, and check out all of the restaurants for sale online at the We Sell Restaurants website.
If you're in the market to sell your restaurant, give the restaurant brokers a call at (888) 814-8226, or click here for a free valuation of your restaurant.