Sales may have slipped nationwide in February but restaurant owners are hopeful for a March turnaround. National reporting on sales and traffic indicated a very tough February. Same-store sales fell 3.7 percent in February, with traffic declining 5.0 percent. What contributed to the decline? A few items including weather and shifts in the holiday timing of Valentine's Day and President's Day, plus delayed tax refunds by the IRS could be factors, based on feedback the restaurants brokers are hearing.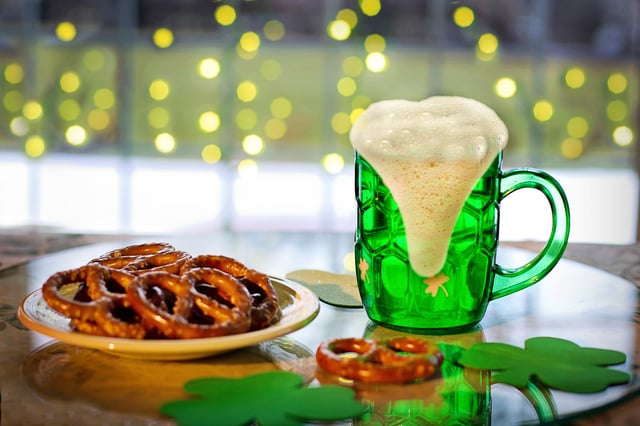 Valentine's Day sales can spread across an entire weekend and are especially good when the date falls on either Thursday, Friday or Saturday. For 2016, Valentine's was on Monday, close enough to the weekend that Friday and Saturday reservations along with Sundays were all strong. Moving to 2017, the event was on Tuesday, one of the slowest traffic days for restaurants. Couple that with many restaurants closed on Monday (that would have opened last year for the holiday) and you just didn't see the lift in February sales you would normally see for the event.
Another contributor to a slow February is the delay of roughly 40 million tax refunds. The IRS held onto refunds for filings with Earned Income Tax Credits this year. In prior years, over 30 million families received refunds in late January which would have contributed to February sales.
That's the bad news. What's the good news? March is here! St. Patrick's Day kicks off on a Friday this year versus a Thursday last year. With all the alcohol and food associated with St. Paddy's Day, coupled with March Madness (basketball tournaments), we are anticipating a strong March. Couple that with the late tax refunds hitting in March not February, upticks in consumer optimism and reports of more jobs being created in almost every sector and March could be a banner month for restaurant sales.
For St. Patrick's Day, the alcohol sales are unmatched. Green beer is on the menu at many pubs and restaurants. Guinness alone will rack in a 13 million pints consumed for the St. Paddy's holiday which we believe will straddle the entire weekend. With a pint costing an average of $6 that is 78 billion dollars added to the food and beverage business for the holiday.
People all over celebrate this holiday with eating, drinking, parades and even some cities dye their entire rivers green. With the first St. Patrick's day celebrated since 1903 it has grown to a holiday that can help the restaurants rack in their pots of gold.
Most restaurants will be serving up traditional Irish meals with a selection of corn beef and cabbage, cabbage soup, or good olé meat and potatoes. What lead us to these tasty dishes on this holiday? The potato became such a staple in the Irish diet when a terrible potato plague struck the crops in 1845, 1846 and 1847, the impact was catastrophic. Traditional corned beef and cabbage became known as thousands immigrated to the America during the potato famine, most landed in New York City. They joined other immigrants from Europe in the tenements of lower Manhattan. Here their neighbors mostly came from Eastern Europe and an important food in their diets was corned beef. It was cheap sided with plentiful amounts of cabbage and potatoes
The Irish, many of whom had seldom been able to afford meat were introduced to this nourishing and tasty dish. They adopted it as their own and the celebration of St. Patrick's Day with an ideal time to indulge in this ingenious combination of flavors and textures. Today more than 26 billion pounds of beef and two billion pounds are produced in the US each year. With the dish having an average price of $10 per plate that is lots of added profit to any restaurant.
The only caveat to all this good news for March is that Easter timing also moves. While this will have limited impact for fast casual, pubs and other sectors, traditional restaurants that serve as "Special Occasion" locations may see the impact as March volume shifts to April.
The restaurant brokers don't have a crystal ball but we're hoping this Saint Patrick's Day brings a lot of green to our clients and drives restaurant sales to new heights. After a tough February, it's time for a little pot of gold for the industry.
Want to see the latest listings by the restaurant brokers? Follow this link to see our restaurants for sale.