The biggest and most important franchise show of the year, #IFA2017, is coming to Las Vegas Jan. 29-Feb. 1. Over 4,000 of the nation's top franchise professionals will gather and the Restaurant Brokers will be part of the mix!
The IFA or International Franchise Association convention is billed as "the premiere forum to build relationships and foster new ideas for growth." The event is filled with 50+ educational sessions, interactive roundtables, in-depth summits and game-changing mini-super sessions, #IFA2017 is planned to give attendees the latest trends, news and inside tips in the areas of franchise relations, management and leadership, marketing financing, multi-unit growth, international growth, franchise development, social media and more!
Robin Gagnon, M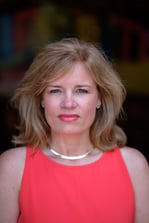 BA and Certified Restaurant Broker will be speaking on a panel held on Monday January 30 from 2:45 to 4:15 titled "Franchise Resales Are Booming – Do You Have a Plan for Your Brand?? The session is described in the IFA promotional materials as follows:
"Franchise resales are booming; the life cycle of brands, an aging population and appetite for inventory are driving franchise resales to unprecedented levels. Franchisors and franchisees need to understand the process. Franchisors should be part of the conversation about how their units are being presented, who's doing the selling and any use of their intellectual property; franchisees need to understand valuation and the transfer process. Developing a franchise resale plan is critical to successful transfers. Learn everything you need to know about franchise resales in this educational session."
In addition to Gagnon, the panel will be moderated by Clarissa Bradstock, CEO of Any Lab Test Now. Other speakers for the Monday session include Cassidy Ford, Franchise Development Manager, Huddle House, Inc. and Alyson Ekmark, Compliance Manager, Zaxby's Franchising, Inc.
Gagnon said of the panel, "Franchise resales are absolutely one of the largest issues facing franchise brands. We work with many different franchisors to develop common strategies. We help to protect them and make sure that as stores in their system turn over, a stronger candidate takes the place of someone ready to retire or moving out of the industry. Our knowledge and trust in the franchise brands help us execute to their vision."
Gagnon will also be in attendance at the Women's Franchise Committee meeting where she is a member serving until 2019. Formed in 1996, the Women's Franchise Committee (WFC) is dedicated to inspiring and encouraging women in franchising by creating a network of business professionals dedicated to strengthening the success of women in franchising. The WFC has created a number of programs and resources in order to achieve this goal, ranging from "how to" guides and conferences to local networking chapters. Gagnon chairs the Women's Franchise Network - Atlanta Chapter.
For more information on the International Franchise Association, visit this link.