We Sell Restaurants Franchisee Ken Eisenband receives the prestigious "Dealmaker Award" for transaction volume landing in the top 5 for the state of Florida as well as the Million Dollar Club.
Restaurant Broker Ken Eisenband, franchise partner of We Sell Restaurants, was recently honored for his succe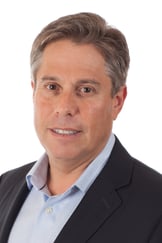 ss in deal making at the annual Business Brokers of Florida awards luncheon. Eisenband was awarded the "Dealmaker Award" as one of the top five business brokers across the entire state of Florida for the most completed business transactions in 2015. Eisenband was also named a member of the group's Million Dollar Club for 2015.
Top Producer, Ken Eisenband has owned and operated the Fort Lauderdale, Broward County franchise office of We Sell Restaurants since 2012. This is his first year as a member of the Business Brokers of Florida (BBF). We Sell Restaurants President Eric Gagnon says, "Ken is a definitely a top producer and when you consider that his competition consists of brokers that can sell all types of business, this feat is truly remarkable. His focus on restaurants exclusively does not limit but instead fuels his success. BBF reports that there are currently more than 1,400 members so ranking in the top five is truly an indication of the success he is having with the We Sell Restaurants system." Business Brokers of Florida or BBF states they currently have over 4,000 listings and maintain a database of over 16,000 sold businesses for market data comparisons.
Business Brokers of Florida (BBF) is a non-profit association made up of the leading business brokerage companies and agents throughout the state of Florida. It is the largest state business broker association in the country, and the second largest association of business brokers in the world. According to the group's website, "Members of BBF must demonstrate their expertise and ability in business brokerage when applying for membership. Once accepted as a member they must adhere to a strict code of ethics."
We Sell Restaurants is a franchise business brokerage firm specializing in the restaurant industry. The We Sell Restaurants® brand is known nationwide for professionalism, industry knowledge and unmatched service in the sale of restaurants. They can be found online at wesellrestaurants.com.