Restaurant Brokers Eric and Robin Gagnon have been designated by Business Brokerage Press as Industry Experts yet again for 2017. The Industry Expert program is recognized across the nation for brokers that have in-depth knowledge of a particular type of business. It's based on a questionnaire distributed by the group that demonstrates specialized skill in an industry and transaction experience. .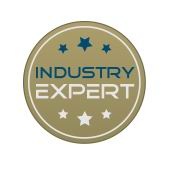 Eric and Robin Gagnon will be included in the Industry Expert section of the Business Reference Guide published by Business Brokerage Press or BBP. Experts in this program must qualify through demonstration of in-depth knowledge for a particular type of business. Only those qualified and approved by BBP may be listed as a source with expert knowledge in their prospective industry.
The Restaurant Brokers, Eric and Robin Gagnon, have both qualified for this honor for multiple years in both Restaurant Sales and Franchise Resales. The dynamic duo and husband and wife team are the founders of We Sell Restaurants, the nation's largest restaurant brokerage practice and franchise brand.
ERIC GAGNON is the founder and President of We Sell Restaurants and wesellrestaurants.com. He is the nation's leading restaurant broker. Eric is an industry expert in restaurant sales and valuation. He is a frequent speaker, writer and co-hosted the nation's only radio show devoted to the restaurant industry for several years. Eric is co-author of Appetite for Acquisition, an award winning book on restaurant brokerage published in 2012 and named "Best of" by Small Business Book Awards. Eric began his career in the financial services industry for Bank of America, Bank of New York and big five accounting firm, KPMG before launching the nation's premiere restaurant brokerage firm and restaurant brokerage franchise. Eric is member of the International Franchise Association, the Georgia Association of Business Brokers and the Business Brokers of Florida. In addition, he serves on the Executive Board for the Southeast Franchise Forum and the Membership Committee of the International Business Brokers Association.
ROBIN GAGNON is the Co-Founder of We Sell Restaurants and the firm's Chief Marketing Officer. Robin is one of the most prolific restaurant brokers in the industry and is a franchise resale specialist. She is also a writer and speaker that has addressed the International Business Broker Association, International Franchise Association, Sysco Food Show and multiple colleges and universities. Robin's expert articles appear online and in print across the country. She co-authored Appetite for Acquisition, an award winning book on buying restaurants that was published in 2012 and named "Best of 2012" by Small Business Book Awards. She is the co-host of the long-running radio show "We Sell Restaurants." Robin is a member of the International Franchise Association and serves on the Women's Franchise Committee. She is also the Chair of the Women's Franchise Network - Atlanta Chapter.

These veteran industry experts have defined the term "Restaurant Brokers" with their unmatched experience, knowledge and count of restaurants sold. Impactful speakers, they have presented workshops and served on multiple panels for organizations nationwide where they share their expertise. They created and developed training for brokers to obtain the credential of Certified Restaurant Broker.
The two have trademarked their brand, "We Sell Restaurants" and are franchising nationwide. They share their knowledge through one of the most extensive training programs available to the industry. Their multi-platform training program leads to the nation's only Certified Restaurant Broker designation.
For nearly 34 years, Business Brokerage Press has worked to benefit business brokers through valuable publications, services and resources specific to the business brokerage profession. In addition to their Industry Expert program, they publish source books for the industry including The Complete Guide to Business Brokerage; and the Business Reference Guide, first published in 1991.
The Business Brokerage Press legacy extends to the International Business Brokers Association (IBBA) as the founders were instrumental in launching this international organization. For over 10 years, Tom and Barbara West of Business Brokerage Press had a hand in running the Association until they turned it over to a management association company so they could focus their time and attention full time on BBP.
For more information about We Sell Restaurants, visit wesellrestaurants.com or for franchising information, visit wsrfranchise.com