Franchise Development Agreements signed to Expand Presence in Colorado & Wyoming
We Sell Restaurants, the nation's leading restaurant brokerage franchise brand, announced today the expansion of its operations with new franchisees in Colorado and Wyoming. This growth in the West is announced just a month after signing two other franchise development agreements for Charlotte North Carolina and Naples Florida.
A rise in franchise development is driven by the brand's ongoing growth strategy and overall success in the industry. This achievement, coupled with their proprietary software platform for business brokerage, the Broker's Operations and Sales System or BOSS, has drawn experienced restaurant operators as well as those outside the industry, to join the growing company.
The expansion in Colorado and entry to Wyoming will be spearheaded by new franchisees Jeff and Tawnie Marcus. They have signed an agreement to launch their location in Northern Colorado with Boulder as a base and extend their operations into Wyoming. The practice will launch in early February 2019.
The Marcus team has an unmatched passion for the restaurant industry and have owned and operated nearly a dozen restaurants since 1991. Their concepts ranged from breakfast and lunch and family diners to full service restaurants with complete bars, nightclubs and more. As owners of a family diner, they were awarded Marketers of the Year in 2007 for the National Independent Restaurant Association and were named "Best Casual" Restaurant every year from 2006 thru 2011.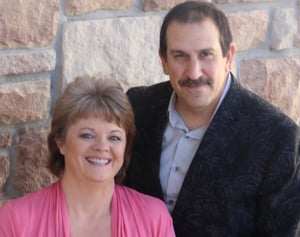 "We chose We Sell Restaurants since it complements our experience and knowledge. We've owned, and operated restaurants and also worked alongside restaurants in the online ordering and delivery aspect. We can't think of a better way to stay engaged in the industry than as a Restaurant Broker for a premiere firm. We Sell Restaurants has solid systems, training and flexibility. We are also highly confident in the well-rounded background and cross-industry experience of the founders. We see Northern Colorado as a thriving and dynamic restaurant industry currently underserved from a niche, exclusively restaurant, business broker perspective."
With more restaurants for sale across 42 states than any other firm in the country, We Sell Restaurants is the restaurant brokerage leader in America. The company is currently seeking single and multi-unit operators to join in the brand's rapid expansion. For more information about franchise opportunities, visit wsrfranchise.com or call 1 888-814-8226.
About We Sell Restaurants
Launched in Atlanta, Georgia, We Sell Restaurants has spread nationwide and sells restaurants in over 40 states. We Sell Restaurants is the nation's leading business brokerage firm focused solely on the restaurant industry. Founded in 2001, We Sell Restaurants has been providing professional specialized services for the industry with a strong focus on franchise resales for almost 20 years. We Sell Restaurants offers the only Certified Restaurant Broker training in the nation, resulting in experienced, knowledgeable brokers with unmatched closing ratios. For more information, please visit www.wesellrestaurants.com