We Sell Restaurants announces the sale of two stores in the same week by Certified Restaurant Broker Steve Weinbaum. The Dutch Oven in Hillsville Virginia and Donato's Pizza in Huntsville, Alabama both changed hands last week.
The Donato's pizza restaurant is a franchise concept that attracted a lot of attention from restuarant buyers. It was on the market just 132 days from listing to closing, a very short period of time considering the transfer of the franchise, creation of a new lease and training occurred during that time period. The listing was very popular but went into contract after only 16 buyers signed a confidentiality agreement on the location and began working with the restaurant brokers.
The Donato's buyer is James Weinberger, the principle in My Piece of the Pie, LLC. After undergoing training as a franchisee, he plans to make few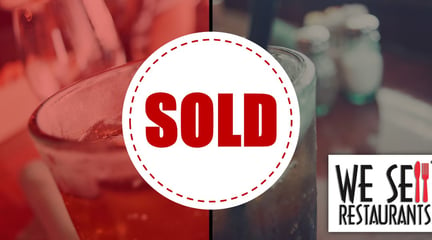 changes to the store backed by 50+ years of experience and 154 units. The seller, Ben Wheeler of BDS Investment will be focusing on other business ventures. Both the Buyer and the Seller had very positive things to say about Stebve and We Sell Restaurants. His follow-trhough, profesional experience, and attention to details, made the transaction easy.
The second sale of the week for Weinbaum was a charming Breakfast and Lunch restaurant in Hillsville Virginia called the Dutch Oven. The location, around an hour outside Winston Salem North Carolina was a hit with buyers that wanted a great lifestyle business. Open for only breakfast and lunch, this iconic location with a small time feel is now in the hands of James Brown, a local resident of the area. The seller, decided to focus on other business ventures and listed with We Sell Restaurants which placed the business in contract just three months after the listing agreement was signed.
We Sell Restaurants, a unique restaurant brokerage franchise dedicated to selling more restaurants than anyone else has had a very strong start to the 2017 year.
Eric Gagnon, President of We Sell Restaurants said of Steve's transactions, "It is always rewarding to see our team members start the year so strongly. We are predicting record turnover this year based on the quick start to the year and small business optimism which is measured higher than at any time since 1984."
We Sell Restaurants is the nation's largest restaurant brokerage firm. The company began franchising in 2012 in response to strong industry demand. The firm applies a branded systemic process and proprietary web platform to a previously highly fractured industry of sole practitioners. We Sell Restaurants continues to increase the number of SOLD restaurants in keeping with their vision to sell more restaurants than anyone else.
More information about the brand selling more restaurants than anyone else can be found online at this link.