Restaurant Broker Dominique Maddox of We Sell Restaurants has leased the Former Bad Dog Taqueria located at 1579 N Decatur Road in Atlanta Georgia. Dominique Maddox represented Wagaya Japanese Restaurant in the lease transaction. The owner, Takashi currently operates his well-known Wagaya Japanese Restaurant in the heart of midtown at 339 14th St NW, in Atlanta, Georgia.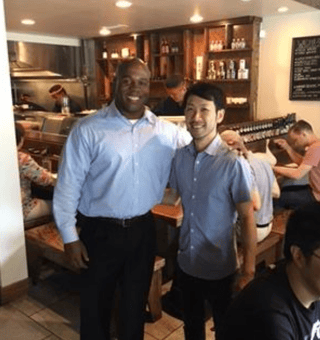 Wagaya is an authentic full-service Japanese restaurant owned and operated by a Japanese chef. Their menu selection is not limited to traditional sushi but also includes ramen, donburi (rice dishes), and tapas. The new location will be the second one of this concept in the marketplace.
Takashi the owner chef, started his restaurant career when he moved to Atlanta from Japan right after high school. He lived with relatives who were multi-unit operators and gained valuable experience. Takashi worked every role in the business working from the bottom up as a dishwasher, a sushi/kitchen chef, and progressing to General Manager. He earned a Hospitality Degree from Georgia State University. HIs education enhances his abilities as a restaurant owner as well as his fluency in Spanish learned through study abroad to Mexico.
The landlord is excited about Wagaya Japanese Restaurant coming to Emory Village. Takashi plans to open the doors by end of the year. Takashi says, "This location will be a great location close to the Emory University for families to enjoy a unique Japanese experience."
Restaurant Broker Dominique Maddox said of the transaction. "It is always rewarding to work with established operators like Takashi to find space in a crowded marketplace like Atlanta. Finding second generation restaurant space like this one allows an operator to move into a footprint that already has existing infrastructure. It's a specialty I enjoy."
Dominique Maddox is a graduate of Morehouse College and is one of the nation's few Certified Restaurant Brokers. His listings and full biography can be found online at this link. Emory Village is a neighborhood business district located adjacent to the campus of Emory University in Northeast Atlanta, Georgia
We Sell Restaurants is the nation's largest restaurant brokerage firm representing buyers and sellers across the country. We Sell Restaurants is franchising nationwide and more information can be found about this opportunity online at www.wsrfranchise.com.