The Restaurant Brokers have scoured the internet, press announcements, twitter feeds, Franchise Times and more to bring you the latest deals we've seen for franchise sales and development units. Here's what we've found.
Church's Chicken® has entered into a multi-year development deal with Goalz Restaurant Group, LLC to develop 20 Church's Chicken restaurants per year in six states. The agreement, which will affect expansion in Florida, Kentucky, Ohio, Colorado, North Carolina and South Carolina, is the largest ever with a single operator. That's a lot of brand new franchise units in those markets and very exciting news.
The Carolinas look to be a hotbed of recent restaurant franchise sales development. Here's a few of the many deals announced for the state.
Area developer Steve Alie opened his first location of Cottage Inn Pizza-and the brand's first location in Greensboro, North Carolina earlier this month. He plans open up to five additional locations in the state within the next four years. He's also planning to sell the rights to 15 more stores to qualified franchisees throughout the Carolinas over the next decade.
In other North Carolina development, Famous Toastery's first two franchisees have signed on for additional locations of the North Carolina-based breakfast and lunch restaurant. Jason and Michelle Serkin have committed to a total of five locations in the York County, South Carolina area, while Dean Kessel will open 10 locations across Cary, Raleigh, Asheville and Greensboro, North Carolina. Additionally, Keith and Dawn Martin agreed to open three units in Jacksonville, Florida, and David Glista will bring two locations to Colorado.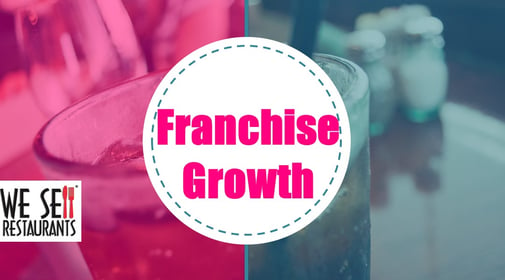 First Watch finalized agreements with several operators to grow their concept in North and South Carolina, Georgia, Louisiana, Mississippi, Missouri and Arkansas in more growth for the Carolinas.
Hwy 55 Burgers, Shakes & Fries, a North Carolina-based company opened its third location in Georgia this month. Master franchisees John Greene and Craig Smith of Southern Kitchens Restaurant Group led this charge. Their newest restaurant is in Waycross. Greene and Smith also have Hwy 55 locations in South Carolina.
Moving from North Carolina to the Northeast, a brand new incentive program has sparked some new development of multi-unit deals for Firehouse Subs' in the Northeast. The brand has commited to cut franchise fees by 50 percent for any market in the Northeast, from the greater Philadelphia and New York City areas to Rhode Island and Massachusetts. That led to a deal by Ilker Dinc and Mark Farrell to develop five restaurants each in New Jersey, and Syed Alam to agree to open three units in New York. In addition to those deals in the northern part of the country, we also learned that Jessica Christen is on board to develop four restaurants in New Orleans along with Quinton Pruitt, who plans to open three locations in Oklahoma, and Michael Lavee, the brand's newest Canadian multi-unit franchisee, who has agreed to open two restaurants in Ontario
In other news, locations are spreading one state at a time. Wayback Burgers has announced that their international master franchisee has opened his first U.S. location of the better burger restaurant in Woodland, Washington, this spring.
Colorado is getting ready for a massive sugar fix! Shipley Do-Nuts is planning to open 58 franchised units in the state, starting with Colorado in a huge deal announced last month.
Potbelly Sandwich Shop is coming to California. The Chicago, Illinois-based company signed an agreement with Sameer Bhatia to bring four shops to South Orange County over three years, marking Potbelly's entry into the Golden State. His first location is expected to be open within a year near the towns of Irvine, Newport Beach, Laguna Beach, Walnut or Lake Forest.
NPC announced that it has acquired 140 Wendy's restaurants, previously operated by DavCo Restaurants, LLC, from a subsidiary of The Wendy's Company. As part of the transaction, NPC has agreed to remodel 90 acquired restaurants in the Image Activation format by the end of 2021 and build 15 new Wendy's restaurants by the end of 2022.
Sacramento, CA Sacramento is about to get its first taste of Bennigan's, the iconic brand beloved across the globe for its friendly Irish hospitality and chef-driven American fare.
Nashville, TN Captain D's, the leading fast casual seafood restaurant, announced its newest location in Zachary, Louisiana is officially open. Located at 5353 Main Street, the restaurant is 2,800 square feet, with drive-thru, and showcases the brand's most recent beach design. The new restaurant has created 20-25 jobs in the Zachary community.
Bojangles' as the Southern-style restaurant franchisor announced a multi-unit development agreement with new franchisee MSR Restaurants, LLC of Mitchellville, Maryland. The deal will bring several new Bojangles' to the Washington, D.C. metro areq.
The Hurricane Grill & Wings concept in Kansas, is part of a 12-site development agreement. The first, a Hurricane Sports Grill full-service restaurant, is set to open in Wichita. Other versions of the Florida-based chain are the standard Hurricane Grill & Wings, and Hurricane BTW (burgers, tacos and wings), a smaller fast-casual concept.
Dat Dog, a New Orleans gourmet hot dog and sausage franchise with four corporate units, signed a multi-unit deal for the Houston, Texas market. The agreement with B&G Food Enterprises will bring 25 Dat Dog restaurants to the metro area over the next several years.
New York-based Carrols Restaurant Group is adding 17 Burger King locations in Maryland to its portfolio by acquiring Republic Foods. The deal will offer "a strategic entry point for us to further expand our presence in the mid-Atlantic region going forward," said Carrols CEO Daniel Accordino
Cowboy Chicken and Franchise Restaurant Concepts Group (FRC Group) announce today the signing of three new lease agreements to open restaurants in Ankeny, Iowa (802 SE Oralabor Road), Manhattan, Kansas (322 Southwind Road) and Sioux Falls, South Dakota (2700 W. 41st Street). These three restaurants are part of a franchise agreement signed earlier this year with FRC Group to open 14 Cowboy Chicken locations across Iowa, Kansas and South Dakota. There are currently 21 units of the fast casual chain in Texas, Oklahoma, Nebraska, Louisiana and Alabama.
Across the Border, Wing Zone® has signed a major expansion deal to increase its international presence. The agreement, signed with The Philippines-based Viva International Food & Restaurants, Inc. and facilitated through JNM Dining Concepts, Wing Zone's South Asia Master Franchise, based in Singapore, will result in the building of up to 50 new Wing Zone units across The Philippines over the next 10 years.
The growth of restaurant franchise sales and development signals a healthy industry that shows no signs of slowing down! For franchise resale locations - open and operating franchises for sale, check out listings offered by the restaurant brokers at the link below.