What happened last month with restaurants for sale and traffic on our website featuring the most restaurant businesses for sale near you? The traffic continue to trend up, up, up as more buyers started researching their next venture in life. Our phone calls ranged from those retiring early with too much energy and time on their hands to corporate refugees looking for six figure earnings and an exit from the corporate life.
The overall theme for this month -- Georgia is booming, multi-units have lots of interest and restaurant space for lease is an opportunity our buyers are loving!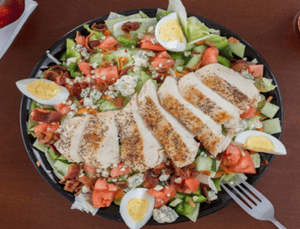 Open and operating since 2013, this breakfast and lunch, sub and sandwich shop in Florida topped the list with its proven formula. With limited hours, the annualized sales are $200,000, but adding dinner hours or catering could increase those numbers! This fully equipped has incredibly low rent, and is on a busy street, surrounded by a shopping center including retail businesses, office space, car dealerships. This is a fantastic opportunity and we can certainly see why it's at the top of our list!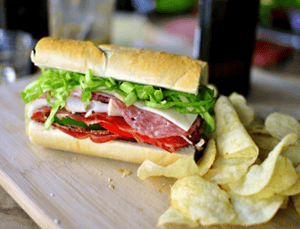 Our second hottest listing for the month was a seven store group in Denver Colorado. This market has an economy that's raging, a housing market showing no signs of slowing down and buyers ready to go. They are ready to rake in the dough as the owner of seven franchises for sale of a single brand name in Colorado! These franchises for sale are doing sales of almost $4.5 million annually, which delivers the current owner discretionary earnings of almost $350,000! Seven incredible, built out, fully open and operational restaurants are just waiting for their new owner, and have been very popular!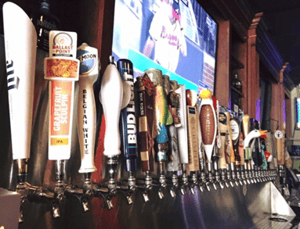 A local bar and grill for sale in Georgia checked all the right boxes for our buyers looking for strong earnings and an established location. This local favorite features a four star reputation, open over eight years, sales exceeding $1.8 million, owner benefit over $140,000, great lease rate and good books and records. All it needs is a new owner operator which is why it was one of the most popular restaurant for sale listings nationwide. With a university nearby, and population, income, and housing growing, there's no shortage of patrons, and something for all 200 that can fit to enjoy! With fantastic reviews, and available seller financing, this bar is amazing for an owner who wants to step into a profitable, up and running, business!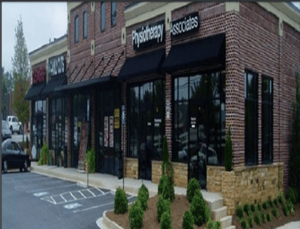 Twenty percent of the top ten listings this month were lease spaces. This one, again in Georgia, features a 1500+ Square Foot second Generation Restaurant for lease with in-ground grease trap and hood system in Roswell. What is second generation space? It means this restaurant space for lease was previously operating and open.
The great thing about opportunities like this is the existing infrastructure in place like an in-ground grease trap and hood system! This restaurant space for lease is in a heavily populated area with high traffic counts, and pure potential! Bring your offers. This one won't last.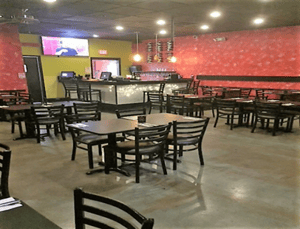 The top five most popular listings included this Florida store. This recently renovated, fully equipped Peruvian restaurant for sale in Pembroke Pines is a winner! With its sleek, modern style, and well know, homemade sangria, it's popular, both with guests, and those looking to buy! The near perfect reviews, and fully equipped kitchen mean that this restaurant will be making money from day one, it's no wonder that this is the second month it's spent on the We Sell Restaurants Top 10 list!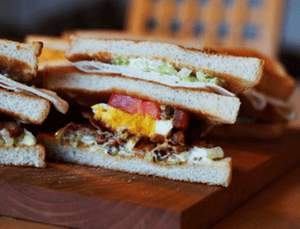 Why start with one? These four proven Franchises for Sale are being sold as a single package in Dallas Texas by We Sell Restaurants and buyers love it!
Combined sales exceed $2,000,000, delivering more than $220,000 to the owner in discretionary earnings. Eye-catching numbers indeed, but for this opportunity, only those with multi-unit experience will qualify for this opportunity. Unfortunately, no first timers as these franchises for sale are a valuable commodity and those without experience operating multiple stores will not be approved by the brand.
This fully-equipped restaurant space for lease was one of two on this list last month, and they're both back this month. Next month, however, this one won't be here!
Already in contract after just 84 days on the market, the new lessee's will breathe life into this space with their brand-new concept! Exciting times for their community. This listing is going, going, gone! It will lead a possible wave of new concepts, with all the lease spaces gaining popularity on the We Sell Restaurants site.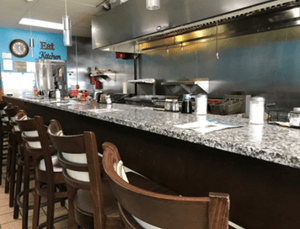 This adorable Diner for sale in Georgia has been on our Top 10 list for three months in a row, and we can't figure out why nobody has snatched it up yet! Providing a traditional diner feel, with a southern twist on East-Coast diner food, this diner has proven itself to a cast of regulars, and a number ONE rating for breakfast and brunch restaurants in the city!
A popular diner, both with buyers and with patrons, it's a perfect opportunity, and is just waiting for a new owner!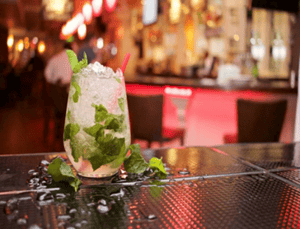 This fantastic bar for sale in metro Atlanta has a great atmosphere, and great sales to reflect that! A very popular bar in person, it has also become a very popular listing here on our site. This bar making it to the top ten list is not surprising to us, as this bar has everything you could be looking for! An unparalleled location, amazing lease terms, TWO separate liquor licenses and, incredibly for a bar, it will qualify for SBA lending!
We don't expect this bar to be on the market for long, but if we still have it next month, we wouldn't be surprised if it was on this list again!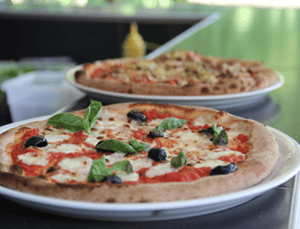 This Pizza business for sale in Florida was established by a seller who has an established process of building out restaurants, establishing procedures and menus, opening the business, and then selling. Already selling enough to forecast $360,000 as annualized sales numbers, it's already doing well.
Only on the market for 20 days, this one is breaking records with views, calls and clicks on our site pushing it onto the Top 10 list.
With Arcade games and specialty pies, this pizza business is a family friendly fantastic opportunity!
The overall themes for the month include off the chart activity in Georgia and Florida, where buyers are seeking the best opportunities. There was also strong focus on both lease space and multi-unit restaurant franchises for sale, where buyers can step immediately into a role of strong earnings and multiple locations.
Still looking for your ideal restaurant for sale? Check out all our listings online at wesellrestaurants.com.